Today we are going to be talking about one simple way to earn free PayPal money online.
Here is UsefulTunde From MoneyMakingCrew
This are the two simplest ways to earn free PayPal money just by doing a simple task
The other one you just need to watch the simple video to earn a point that will be converted to PayPal cash.
Read Also: How to create a PayPal account that can send and receive payments in Nigeria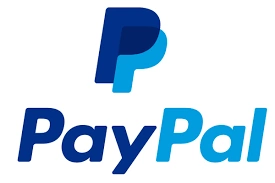 Make sure you read till the end to earn free papal money with ease
Guyz to I am going to show you the simplest way to earn PayPal money just by performing the simplest task every
You earn money just by drawing boxes over images
Or by identifying an object
You will also earn just by transcribing audio
Today we will be talking about remotask
Remotask is a big brand that collects task from big companies like google Facebook, apple and gives it to us to test
Some companies maybe just want to test a project before launching it so they will need a tester
That is where we come in
All the task are very simple and sometimes it can be like verification task
You do a security task that will want to know maybe you are a robot or not.
Read Also: What are Adsense alternatives?
But you might be giving some task about audio transcribing too
For me that's is the hardest task in remotask
Though not hard like that
Only one thing you need to do before qualified
You need to take a course and they will ask you question after the course
so if you get it then you are qualified for the set of task
There are different courses to take for a different kind of task
The awesome thing is that they pay on weekly bases
They pay all your last week earnings this week
and they pay through PayPal payment
Since PayPal payment is worldwide accepted
But that is not all because remotes have another awesome way to earn
Just like other platform Remotask also have an affiliate program.
Read Also: Why is Google AdSense account difficult to be activated
And you earn 5 dollars per sign up with your referral link
That is free 5 dollars for you and you can cash out
We also have a referral link here if you love to join
https://www.remotasks.com/r/VVR8MXHP
We also have a video on the official moneymaking crew youtube channel for more info
Let talk about the second way to earn free PayPal money
This is another awesome app that will pay you up to 200 dollars just by watching videos
Maybe funny videos or advertisement
This is just Get Paid To do task website that absolutely works awesome like magic
You get 7 points per 3 ads you watch and those points will be converted to PayPal
This site is called grab points
Grabpoint is another website that did not only pay you to watch video
But also to take a survey or another task
But I prepare watching videos because that is more interesting
To earn more money form grab point make sure you do check the offer wall
You will see a lot of high point surveys from the offer wall
And also perform the highest point task
But at the same time always check if the task will not require you to pay or take too much time
You can also make a lot of money on grab point with promo codes lot of promo code
You just input it and you get free points.
Read Also: What is the best alternative to Google AdSense?
It also has a referral program just like remotes we discuss earlier
You get referral link when you click on referral from the dashboard
Referral link looks like this 'https://grabpoints.com/?ref=KZADUU'
Grabpoint has more payment option other than payment method like an amazon gift card,
Facebook gift card, skrill, steam and lot more
Some interesting part of this grab point is you will see the track of top earners
Top people cashing out
and a lot more
Most people cash out through PayPal because PayPal is easy to get it to your bank account
These are the two easiest and best way to earn free PayPal money.
Though I prefer to grab point because you can perform more task and you can earn more money
Especially making money through watching videos
You can just put your laptop somewhere and let the videos play underground why you are doing another thing
You can watch some ads or just do a survey that will interest you
And you receive your money fast
Payout is fast.
Read Also: How to start and earn blogging
But it will take lot of time to get point to convert to PayPal if you did not perform a high task that will earn you more points
So that's is why it's best to always check offer wall
With that, you will get more points and cash out fast.
But Remotask always the easiest task to do to earn real PayPal cash.
That's all we have for you for today
If you love these articles make sure you share it and comment if you have any question
see you on the next one remember…be useful to stay relevant and if it is not making money it's not making sense.
👉 Relocate to Canada Today!
Live, Study and Work in Canada. No Payment is Required! Hurry Now click here to Apply >> Immigrate to Canada