Network marketing is an amazing profession. It cuts across so many areas of life.
Most people including many networkers are yet to discover this and that's why they're not excited to be in our industry.
The reason you can start up a conversation with someone and it still flows naturally is that our industry will certainly cut across the person's interest.
Read Also: What is Networking?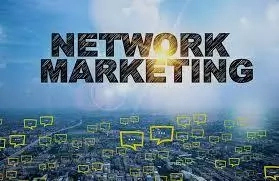 Many people including networkers don't know the endless opportunities in our industry, that's why they take it for granted.
If you're aware of the excess opportunities our industry has to offer, you'll know that you're lucky to be in our industry.
Read Also: What are the proven ways to market your business successfully?
When you're in this industry, allow your mind to expand. There are many things you can do through our company.
1) You can earn money
2) You can empower people through the industry
3)With the help of the training, you'll obtain from a network marketing industry, you can be a consultant to different companies, programs, groups, you can be advising presidents of different countries and companies.
4) You can use the leadership skills acquired to teach others to pay and become one.
5) You can become a motivational speaker.
Read Also: marketing ideas for small business
6) You can become a website designer while trying to create your online presence.
7) While trying to generate leads online for your business, you can become a great digital marketer, social media marketer, video marketer, etc.
8) You can also become a great author while trying to document your ideas for your team members.
9) You'll learn a lot about art design, flyers, banners, etc.
10) You're likely to become a blogger while trying to generate leads online.
11) You may turn out to become a great presenter at radio, television, or events.
12) Most networkers encourage the human race to live a good life to the extent of opening a church, meaning that you can become a pastor.
13) If you're into health and wellness company, you're likely to become a health practitioner.
14) Networkers acquire a lot of wisdom and experience in other to grow their business smoothly, this means you can become a philosopher also.
15) You'll have great connections all around the globe, hence the name NETWORK MARKETING.
Read Also: What marketing strategies do you use in advertising your business
These are the ones that popped into my mind while writing this post. If I'm to sit here for an hour to brainstorm, I'll certainly come up with more.
That brings me to the initial question, What's your WHY???
👉 Relocate to Canada Today!
Live, Study and Work in Canada. No Payment is Required! Hurry Now click here to Apply >> Immigrate to Canada