Celebrities
Charlize Theron Net Worth, Bio, Stats, Education, Investments
Charlize Theron Bio, Age, Education, Height, Weight, Net Worth, Salary, Relationship, Sexual Orientation, Diet, Investments, Achievements, Social Media Controversies and more.
Charlize Theron born on August 7th 1975 is a South African and American actress and film producer. She is known for versatility and efficiency in the movie scene which has put her in the top rank of best actress among others.
She was born in Benoni, South Africa to Gerda and Charles Theron. She is said to be of Dutch, French and German ancestry. She is from an Afrikaner family and speaks both Afrikaans and English language fluently. She attended Putfontein primary school followed by the National School of the Arts in Johannesburg. She also trained at the Joffrey Ballet School in the United States.
She started out as a child model and dancer prior to her acting career which gained international prominence in the 1990s. She got her first modeling contract at the age of 16 and worked for a year before moving to the United States. She had a passion for dancing and went to New York to start her dancing career but due to a knee injury, her dancing dream ended. Following her injury, she moved to Los Angeles, California where she was discovered by talent agent John Crosby.
She came into limelight when she played "Mary Ann Lomax" in the thriller, The Devil's Advocate (1997) in which she was the haunted wife of an unusual successful lawyer and that was her first major role. The film was directed by Taylor Hackford and stars Keanu Reeves and Al Pacino. Other films to her credit include Mighty Joe Young (1998), The Cider House Rules (1999), Sweet November (2001) and so much more.
Charlize Theron portrayed a real-life serial killer "Aileen Wuornos" in the crime drama, Monster (2003) in which she gained 40 pounds to fit in the role. Her performance in the film earned her an Academy Award for best actress and she also won a Golden Globe and a Screen Actors Guild Award.
She has starred in numerous movies like North County (2005), Aeron Flux (2008), Hancock (2008), Young Adult (2011), Snow White and the Huntsman (2012), Prometheus (2012), A Million Ways to Die in the West (2014), Mad Max: Fury Road (2015), The Huntsman: Winter's War (2016), Atomic Blonde (2017), The Fate of the Furious (2017), Tully (2018).
She ventured into film production in the early 2000s with her company Denver and Delilah productions and since then she has produced numerous films in many of which she had a starring role including Burning plan (2008) and Dark Places (2015).
Theron is also known for her activism and has participated in many outreach programs to help others especially women in their rights to be respected and given fair treatment.
Personal Information of Charlize Theron
Name: Charlize Theron
Age: 43 years
Gender: Female
Occupation: Actress, Film Producer
Birth Date: 7/ 08/ 1975
Birth Place: Benoni, South Africa
Parents: Gerda and Charles
Education: National School of Arts, Johannesburg
Height : 5ft 10 in (178 cm)
Weight: Unknown
Sexual Orientation: Liberal
Net Worth: $ 120 million
Relationship: Stuart Townsend (2001 – 2010)
Nationality: South African and American
Children: 2 (Adopted)
Charlize Theron's Relationships
Theron dated Irish actor "Stuart Townsend" from 2001 to 2010. They were engaged but never got married. She has also be linked with musician Stephan Jenkins and actor Sean Penn. She has two adopted children August and Jackson.
Is Charlize Theron Lesbian? Charlize Theron's Sexual Orientation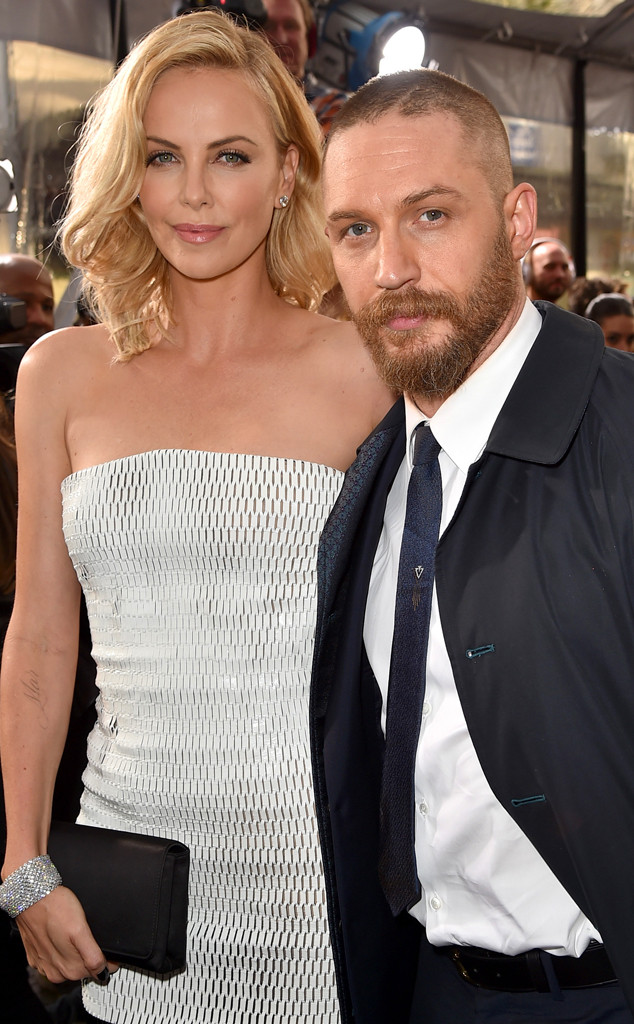 Theron is a strong supporter of same-sex marriage and attended a march and rally to support that in Fresno, California on 30th May 2009. She publicly stated that she refused to get married until same-sex marriage became legal in the United States.
Her reasons for making such a statement was that most of her friends were gays and lesbians and they too wanted to get married but it was unfair if they were not given the chance to do so and it is like a halfway journey without letting people freely express their sexual preference.
Charlize Theron's Net Worth
Theron net worth is estimated at $120 million.
Charlize Theron's Investments
Theron is an activist and philanthropist. In 2004, she appeared alongside her pet dog in a PETA advertisement. She created the Charlize Theron Africa Outreach Project in 2007 to help African Children from Hiv/ Aids especially in South Africa where it is very rampant.
Facts about Charlize Theron
.On 21 June 1991, Theron's father, an alcoholic threatened her and her mother while drunk, physically attacking her mother. Theron's mother then shot and killed him. The shooting was legally adjudged to have been self-defense and her mother faced no charges.
.In 1999, she appeared on the covers of vanity fair and Playboy magazine.
.Theron is the first South African to win an Oscar for best actress. The Oscar win pushed her to the Hollywood Reporter's 2006 list of highest paid actresses in Hollywood, earning up to $10 million.
.Theron was named number one most desirable women in 2003 by AskMen.
.Theron became a naturalized citizen of the United States in 2007 while retaining her South African citizenship.
.In 2008, Theron was named the United Nations Messenger of Peace – she contributed immensely to preventing and stopping violence against women and girls.
.In 2013, Vulture/NY Mag named Theron the 68th most valuable star in Hollywood.
.In 2016, Time named her in their annual Time 100 listing of the most influential people in the world.
.She won the best actress for the movie Monster (2003).
Conclusion
Charlize Theron is recipient of several accolades, including an Academy Award, a Golden Globe Award and the Silver Bear for the best actress. She is also appraised for her activism and philanthropic nature to help those that are less privileged and socially wronged. She has featured in many films and has been awarded for her versatility and efficiency as well. She has a net worth of $120 million putting her among the successful actresses. She of South Africa origin but became a citizen of the United States in 2007. She has two adopted children, August and Jackson.