Here are some major questions asked by people in society.
One of this answer may be helpful
What are coronaviruses?
SARS-CoV-2 belongs to a family of single-stranded RNA viruses known as coronaviridae, a common type of virus that affects mammals, birds, and reptiles.
Read Also: Is there any good news about this corona virus?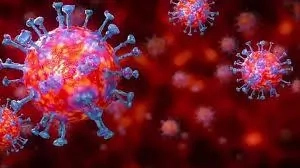 In humans, it commonly causes mild infections, similar to the common cold, and accounts for 10–30% of upper respiratory tract infections in adults[4].
More serious infections are rare, although coronaviruses can cause enteric and neurological diseases [5]. The incubation period of a coronavirus varies but is generally up to two weeks[6].
Previous coronavirus outbreaks include the Middle East respiratory syndrome (MERS), first reported in Saudi Arabia in September 2012, and severe acute respiratory syndrome (SARS), identified in southern China in 2003[7],[8].
MERS infected around 2,500 people and led to more than 850 deaths while SARS infected more than 8,000 people and resulted in nearly 800 deaths[9],[10]. The case fatality rates for these conditions were 35% and 10%, respectively.
SARS-CoV-2 is a new strain of coronavirus that has not been previously identified in humans. Although the incubation period of this strain is currently unknown, the United States Centers for Disease Control and Prevention indicate that symptoms may appear in as few as 2 days or as long as 14 days after exposure[6]. Chinese researchers have indicated that SARS-CoV-2 may be infectious during its incubation period[11].
The number of cases and deaths outside of China overtook those within it on 16 March 2020
Where has the new coronavirus come from?
It is currently unclear where the virus has come from. Originally, the virus was understood to have originated in a food market in Wuhan and subsequently spread from animal to human. Some research has claimed that the cross-species transmission may be between snake and human; however, this claim has been contested[12],[13].
Mammals such as camels and bats have been implicated in previous coronavirus outbreaks, but it is not yet clear the exact animal origin, if any, of SARS-CoV-2[14].
How contagious is COVID-19?
Increasing numbers of confirmed diagnoses, including in healthcare professionals, has indicated that person-to-person spread of SARS-CoV-2 is occurring[15].
Read Also: What is origin of coronavirus
The preliminary reproduction number (i.e. the average number of cases a single case generates over the course of its infectious period) is currently estimated to be between 1.4 to 2.5, meaning that each infected individual could infect between 1.4 and 2.5 people[16].
Similar to other common respiratory tract infections, MERS, and SARS are spread by respiratory droplets produced by an infected person when they sneeze or cough[17]. Measures to guard against the infection work under the current assumption that SARS-CoV-2 is spread in the same manner.
How is COVID-19 diagnosed?
As this coronavirus affects the respiratory tract, common presenting symptoms include fever and dry cough, with some patients presenting with respiratory symptoms (e.g. sore throat, nasal congestion, malaise, headache, and myalgia) or even struggling for breath.
In severe cases, the coronavirus can cause pneumonia, severe acute respiratory syndrome, kidney failure and death[18].
The case definition for COVID-19 was amended on 13 March 2020 and is now based on symptoms regardless of travel history or contact with confirmed cases.
Diagnosis is suspected in patients requiring admission to the hospital with signs and symptoms of pneumonia, acute respiratory distress syndrome or influenza, and in those with a new, continuous cough or fever who are well enough to stay in the community (see Box 1). A diagnostic test has been developed, and countries are quarantining suspected cases[19].
Box 1: Who qualifies as a suspected COVID-19 case?
Patients who meet the following criteria (inpatient definition):
Those requiring admission to hospital AND
Those who have either clinical or radiological evidence of pneumonia OR
Acute respiratory distress syndrome OR
Influenza-like illness (fever ≥37.8°C and at least one of the following respiratory symptoms, which must be of acute onset: persistent cough [with or without sputum], hoarseness, nasal discharge or congestion, shortness of breath, sore throat, wheezing, sneezing).
Patients who meet the following criteria and are well enough to remain in the community:
New continuous cough AND/OR
High temperature
Individuals with a cough or fever who live alone should now stay at home for 7 days from the onset of symptoms. Households should all self-isolate for 14 days if one member shows symptoms.
Clinicians should be alert to the possibility of atypical presentations in patients who are immunocompromised. Alternative clinical diagnoses and epidemiological risk factors should be considered.
Source: Department of Health and Social Care
What social distancing measures are being taken in the UK?
The government launched its coronavirus action plan on 3 March 2020, which details four stages: contain, delay, mitigate, research[20]. On 12 March 2020, the UK moved to the delay phase of the plan and raised the risk level to 'high'.
On 16 March 2020, Johnson said that the UK is "now approaching the fast-growing part of the upward curve" and, without drastic action, cases could double every 5 or 6 days.
He announced social distancing measures, such as working from home and avoiding social gatherings, as well as household isolation for those with symptoms[21],[22].
Further social distancing measures were announced on 18 March 2020, including closing all schools in the UK except for vulnerable children and those of key workers, such as pharmacists and other health and social care staff, teachers, and delivery drivers. Restaurants, cafes, pubs, leisure centres, nightclubs, cinemas, theatres, museums and other businesses were also told to close.
On 22 March 2020, Johnson announced that the most vulnerable people, including those who have received organ transplants, are living with severe respiratory conditions or specific cancers, and some people taking immunosuppressants, should stay in their homes for at least the next 12 weeks.
And on 23 March 2020, Johnson warned that, without a huge national effort to halt the growth of coronavirus, "there will come a moment when no health service in the world could possibly cope; because there won't be enough ventilators, enough intensive care beds, enough doctors and nurses".
Read Also: COVID-19 highlight
He announced a strict lockdown of the UK to be enforced by police, instructing people to stay at home except to buy essential food and medicines, one form of exercise a day, any medical need, and traveling to and from essential work.
He said that all gatherings of more than two people in public must stop and, with immediate effect, all shops selling non-essential goods, libraries, playgrounds, outdoor gyms, and places of worship must close. All social events, including weddings, baptisms and other ceremonies, but excluding funerals must be cancelled, he added.
On 16 April 2020, the lockdown was extended for at least another three weeks.
What is happening with testing for COVID-19?
As of 30 April 2020, 687,369 people have been tested for COVID-19 in the UK. On 2 April 2020, health secretary Matt Hancock outlined plans to dramatically increase testing in England to 100,000 tests a day by the end of the month.
Tests can now be accessed by all essential workers, including NHS and social care workers with symptoms, as well as anyone who has symptoms who has to leave home to go to work or is aged 65 and over. Symptomatic household members of these groups will also be eligible for tests.
Testing is also now available to care home staff and residents in England, and NHS workers where there is a clinical need, whether or not they have symptoms.
Pharmacy staff in England and Scotland can book tests online via gov.uk and they will be conducted at drive-through testing sites across the country, as well as via home testing kits.
Pharmacy staff in Wales with symptoms of COVID-19 are able to access testing through their Local Health Board.
The government is also working with companies to develop an antibody test to establish whether people have developed immunity, which it said: "will help get NHS and other critical public sector staff back to work as fast as they can".
What should I do if a patient thinks they have COVID-19?
Patients have been advised not to go to their community pharmacy if they are concerned that they have COVID-19.
Those with a new, continuous cough or a high temperature who live alone should self-isolate for seven days from the onset of symptoms.
Households should all self-isolate for 14 days if one member shows symptoms[22]. There is no need for people with minor symptoms to telephone NHS 111 or to be tested for COVID-19.
However, given the outbreak has coincided with the cold and flu season, it is likely that patients may present in the pharmacy with queries about the virus, or with concerns about their cold or flu symptoms.
Community pharmacies were told by NHS England and NHS Improvement on 27 February 2020 that, in the unlikely event that a suspected case does present, they must prepare a "designated isolation space"[23].
If the pharmacy does not have a suitable room to isolate a suspected patient, an area that would keep a patient at least two metres away from staff and other patients in the pharmacy should be prepared so that it can be cordoned off.
Patients who present with a new, continuous cough or a high temperature should be told to return home immediately and self-isolate.
If in the clinical judgement of the pharmacist, the person is too unwell to return home, they and any accompanying family should be invited into the designated isolation space where emergency services should be contacted.
The Royal Pharmaceutical Society is publishing ongoing guidance on contingency planning for COVID-19, which includes measures to protect the pharmacy team, such as limiting the number of people within the pharmacy at the same time, keeping at least two metres apart from staff and people coming into the pharmacy, and sectioning the pharmacy to encourage social distancing with floor markings (using tape) or barriers. The RPS has also produced a table to help pharmacists distinguish between COVID-19, a cold, the flu, and hayfever.
Those with cold and flu symptoms that are not indicative of COVID-19 should be managed as usual or using the pathway developed by The Pharmaceutical Journal.
The General Pharmaceutical Council said on 3 March 2020 that it recognizes pharmacists may need to depart from established procedures in order to care for patients during the coronavirus outbreak and that regulatory standards are designed to be flexible and to provide a framework for decision-making in a wide range of situations.
Read Also: What is the main cause of Corona virus?
In a joint statement with ten other health regulators, the GPhC said: "Where a concern is raised about a registered professional, it will always be considered on the specific facts of the case, taking into account the factors relevant to the environment in which the professional is working".
What can I do to protect myself and my staff?
An updated standard operating procedure (SOP) for community pharmacies, published on 22 March 2020, sets out measures to protect pharmacy staff, including advising customers to keep a distance of at least two metres from other people, limiting entry and exit to the pharmacy and installing full screens to protect members of staff from airborne particles (see Learning article section 'Enforcing social distancing' for further details).
There has been some confusion around advice on personal protective equipment (PPE) for community pharmacists published by Public Health England.
Guidance originally published on 2 April 2020 was updated on 10 April 2020, to recommend that pharmacy staff should only wear PPE when in "contact with possible or confirmed cases of COVID-19".
The original version of the guidance simply stated that fluid-resistant (Type IIR) surgical masks (FRSM) were recommended if social distancing could not be maintained.
The updated guidance now states: "If social distancing of 2m is maintained there is no indication for PPE in a pharmacy setting.
If social distancing is not maintained, though, direct care is not provided, sessional use of FRSM is recommended for contact with possible or confirmed cases of COVID-19". Sessional use means for the duration of duties in a specific clinical care setting or exposure environment.
The guidance from PHE differs from that of the RPS, which says that pharmacy staff working in community pharmacies and general practice should wear FRSMs if they are unable to maintain a social distance of 2 metres from patients and staff, and emphasizes that it is still important to try to maintain social distance when wearing surgical masks wherever possible.
The RPS also advises that gloves, apron, and surgical masks should be worn by staff in direct contact with a patient, for example, when a person is too unwell to go home and is being cared for in the designated isolation space.
For hospital pharmacists, specific recommendations on PPE apply depending on the context, eg, inpatient areas, emergency departments, etc.
Staff who have symptoms of COVID-19, or live with someone experiencing symptoms, should stay at home. Those who fall into one of the vulnerable groups at particular risk of complications from COVID-19 should not see patients face-to-face, regardless of whether the patient has possible COVID-19. Remote working should be prioritised for these staff.
What about 'business as usual' during the pandemic?
Pharmacies are on the frontline of the fight against coronavirus and demand for services is high. The updated standard operating procedure (SOP) for community pharmacies specifies that, if under significant pressure, pharmacies may adjust their opening hours to cope with demand.
A number of contractual services have been put on hold and others have been brought forward (see Learning article section 'Adjusting opening hours and pharmacy services' for further details).
On 24 March 2020, health secretary Matt Hancock announced that 'NHS Volunteer Responders' will help to deliver medicines to patients' homes on behalf of community pharmacies in England (see Learning article section 'Communicating with patients' for further details).
Community pharmacies are expected to ensure that the 1.5 million patients who are shielding from COVID-19 are able to receive their prescription medicines, either through friends and family or volunteers or via an advanced pandemic delivery service that is being commissioned by NHS England and NHS Improvement from 9 April 2020. Pharmacies will be paid a monthly allowance as well as a payment per delivery for the advanced service.
In Wales, the government is identifying a cohort of DBS checked volunteers through British Red Cross to help vulnerable people with no existing social network to obtain medicines supplies.
One volunteer with being "buddied up" with each community pharmacy and available, if needed, to provide an additional 10 deliveries each day.
A logistics software package, Pro Delivery Manager (PDM), will be installed in community pharmacies to provide an audit trail for medicines and assist with scheduling of delivery routes.
It is, the Welsh government said, appropriate for patients to nominate their own community volunteers to collect their medicines. The Welsh government will cover the cost of the Pro Delivery licenses, and also six months of expenses for volunteers' expenses: although this may be extended.
The Scottish government has worked with Community Pharmacy Scotland (CPS) to make arrangements for delivery to shielded patients, and together they have developed a flow chart to help decide how to support these patients.
If a shielded patient currently has no "prescription buddy", and if their pharmacy is not able to make deliveries, then volunteers from local humanitarian hubs across each local authority area will step in, as part of a medicines collection service being developed by the government, CPS and health and social care partnerships.
Volunteer drivers will need to be Disclosure Scotland checked, and patients will need to give consent to be included in the volunteer delivery service.
The General Pharmaceutical Council has stopped all routine inspections of pharmacies and submission of revalidation records has been postponed.
On 26 March 2020, the GPhC announced that the pharmacy pre-registration assessments for June and September 2020 have been postponed and will be rescheduled for the end of 2020, or early in 2021.
More than 6,200 pharmacy professionals who left the register within the past three years have been given temporary registration so that they can return to work during the COVID-19 pandemic if they wish to do so.
And in guidance published on 9 April 2020, final year pharmacy students were told they can join their arranged preregistration workplace ahead of the scheduled start date to help deal with the COVID-19 pandemic.
Will, the government provides financial help during the pandemic?
The PSNC has announced that community pharmacies in England will be given cash advances totaling £300.0m over the next two months to help with cash flow during the pandemic, but no extra funding has been negotiated so far. Advance payments have also been agreed for community pharmacies in Scotland and Wales.
Additional funding of an initial £5.6m was agreed in Scotland on 7 April 2020 to support unparalleled levels of activity within community pharmacy during the pandemic. The funding will cover equipment costs, adaptations to premises, additional staffing, and locum fees.
On 2 April 2020, the government announced that it had written off £13.4bn of debt as part of a major financial reset for NHS providers.
How can cross-infection be prevented?
The WHO has created a range of infographics to illustrate how patients can protect themselves and others from getting sick; however, most of the advice is similar to what would be provided for colds and flu (see Figure)[24].
SHOW FULLSCREEN
How to reduce the risk of coronavirus infection medicines shortages. A further 52 medicines, including a number of respiratory medicines, antibiotics, analgesics, and insulin products, were banned from export on 1 April 2020.
And a further 33 medicines were banned from export on 24 April 2020, including further respiratory medicines and some drugs that are being trialed for COVID-19, such as azithromycin, dexamethasone, ruxolitinib, sarilumab, and tocilizumab.
Community pharmacists have been experiencing huge demand for paracetamol and many have reported shortages of paracetamol tablets 500mg as pharmacy and general sales list packs. The National Pharmacy Association and the GPhC have both said that pharmacies are able to break down larger packs to prepare supplies of a non-prescription items for retail sale.
Shortages of Chiesi's Clenil and Fostair inhalers, along with inhalers from other brands, have been noticed by pharmacists as patients begin to panic and order inhalers they potentially do not need.
The wholesaler AAH Pharmaceuticals placed 11 inhalers on its "out of stock" list on the 30 March 2020. NHS England wrote to healthcare professionals working in primary care on 31 March 2020, asking them not to overprescribe or over-order during this time, as this will create further pressures on the supply chain.
Are there national clinical trials of potential drugs to treat COVID-19?
There are no antiviral medicines currently approved to treat or prevent COVID-19 and no randomized controlled trial evidence that any treatment beyond the best supportive care delivers improved outcomes for patients.
However, there are three major randomized controlled trials of medicines to treat COVID-19 being funded by the UK government: PRINCIPLE, RECOVERY, and REMAP-CAP (see Feature), and several other trials are being nationally prioritized.
In addition, on 28 April 2020, the Accelerating COVID-19 Research & Development (ACCORD) platform was launched, a collaboration between government, industry, and research organizations that aims to reduce the time taken to set up clinical studies for new COVID therapies from months to weeks.
ACCORD will rapidly test potential drugs through early-stage clinical trials and, if they show promise, will feed them into the UK's large-scale COVID-19 studies, such as RECOVERY. Bemcentinib, an AXL kinase inhibitor, will be the first to begin phase II studies across the UK within the next few days.
Read Also: When is corona virus pandemic likely to end globally
Further potential treatments will be rapidly fed into ACCORD as the programme rolls out over the next few weeks.
👉 Relocate to Canada Today!
Live, Study and Work in Canada. No Payment is Required! Hurry Now click here to Apply >> Immigrate to Canada