Watch and carefully read on how their love story unfolds
On a very good Tuesday morning, I finally braced up to talk to this girl in my class, I went to her and she was really busy watching " her mother's daughter" on her phone ( TV phone, courtesy of Edo broadcasting station EBS).
I sat down with her pretending to be interested in the movie, I looked for a way to catch her attention which I did by saying my name.
Read Also: How to know if a girl really love you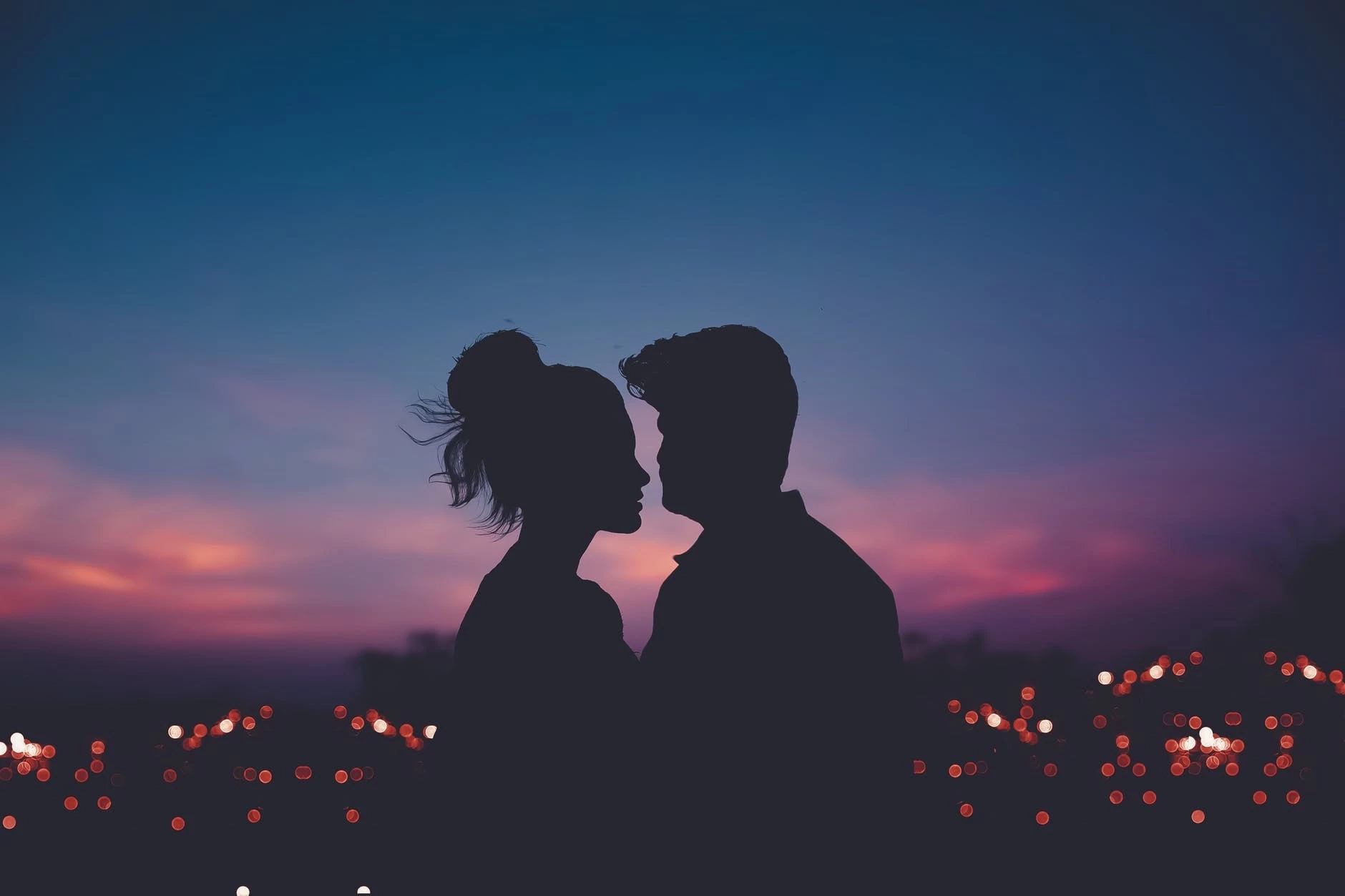 She turned to face me and said everyone in this department knows you and that I am the show off a guy in class ( I was actually a show-off guy but in a good way).
I said OK, and I asked if I can get to know her name which I know but I just wanted to strike a conversation. She told me her name and also gave me her
2go username ( na there 2go love for a start.
I added her on the 2go app and after lots of conversations concerning ourselves and families, I decided to ask her out ( I have actually fallen in love helplessly). She turned me down owing to the fact she just came out of a bad relationship and she doesn't want to date at this early stage in school, she told me she likes me a lot but I am going to wait till we are in 300L before she can give me a reply.
After about two weeks of constant chatting and seeing each other, she said yes to me, it was one of the best moment in my life.
Read Also: Can true love be found when person is wealthy?
I got home that very day just reminiscing on what just happened ( I slept off on an empty stomach filled with love). I woke up so early and called her to come online which she did. I appreciated her for agreeing to be my girlfriend. She said the relationship is gonna have rules ( to guide our conduct).
One such rule was that there won't be any intimacy between us ( no touch and whatsoever u are thinking). She said she has made a vow to God to keep her virginity till that blissful night ( for my own mind, na me make a vow to devil abi). I actually agreed to all her rules, I loved her and I wanted to do everything to please her ( that was my first mistake).
I haven't had my first kiss, the same thing with her. On a faithful Wednesday evening being the 18th, June 2014 ( a date I will never forget all through my entire life span). We were through with lectures and decided to visit a friend of hers. On getting to the friend's hostel, she was preparing to attend a NIFES programme.
She said she will be back in no distance time, that we should wait for her. I started gisting and conversing with my treasure ( a pet name for my girlfriend).
I adjusted to meet her and boom I kissed her ( courtesy of one Bollywood movie starring Majid Michael and Yvonne Nelson as the main cast). So many thoughts kept running through my mind, am I a good kisser? Am I going to bit her lips? Should I hold her? I stopped the kiss and we both smiled at each other.
On getting home, I was so excited that I decided to buy snacks and soft drinks for my homies in the compound. After arguing about the favourites for the 2014 world cup, I left for my room.
I hurriedly took my phone and called her to come online which she did. We chatted about our first kiss, she literally told me I was a good kisser ( ask Raymond Usher).
She also said I would have sustained the kiss for long that she was beginning to enjoy it and I just stopped ( I wanted to continue sha oo, but I had to see her expression
so after the kiss, she made an amendment to the rules that we can only kiss and nothing more. I had no option than to agree, I loved her and I was ready to be a celibate all for her till when she is ready.
We met on frequent occasions and I decided to introduce her to my aunt ( my aunt talked to her and the only thing I heard her told her was that her back was wide enough to carry babies, which was really funny).
The first-semester result came out and we both had a good result, actually, mine was so much better. we celebrated our results and also promised ourselves that the relationship won't affect our studies. We prepared our reading timetable ( which didn't work because she couldn't read with me by her side).
Read Also: What are some great real life love stories?
We left for a friend's place after studying one Tuesday evening and I did something that I wasn't proud of ( I made her cry for the first time).
it was actually a very bright Wednesday morning, after attending lectures, we left for my house. I prepared noodles and eggs ( you guys have to taste my food, heaven on earth).
We ate, played and before I know it, we were kissing and I got carried away, I unzipped her clothes, brought out her mammalian gland and started sucking, she was screaming for me to stop, but my lust for her boobs didn't allow me to stop. it was really when she started crying that I regained consciousness to what I was doing.
I stopped immediately and started begging that I got carried away and I will never intentionally make I cry or get hurt by any of my acts. she left the room immediately with tears and I hated myself for making her cry.
I dialed her number on numerous occasion but there was no answer, I sent her text asking for her forgiveness, still, there was no response. we met in class, I discovered she was looking dull and her friends started asking what's going on with her ( I just couldn't tell them).
I tried talking to her but I was snubbed. And after some days, she asked for us to see and talk things over. she said she has forgiven me and that we should just remain friends ( I asked her not to friend zone me and that I love her).
I asked for a second chance which she agrees to give me, I told her I would never do anything again to make her cry. I hugged her, pet her till she fell asleep. I was really angry with myself for making her cry, my love for this girl has no end of bounds.
Let me deviate a little and tell you all that transpired during the weekend. I got home and I didn't meet my friend that evening, on getting to my room, I saw his girlfriend's phone on the couch.
When he came back, I asked why his GF phone is here in our room, he told me they had a fight and he seizes the phone on the mindset that the girl in question is cheating on her. I told him there is no point taking the phone from her and I urged him to return the phone.
He entered into the girl's account on FB, saw a chat between her and a guy in abroad of which the chat didn't really specify if she was cheating. my friend started taking screenshots of the messages ( e turn photographer), at the end he gave the girl her phone and the girlfriend in question told me I shouldn't look at her as a cheat, that she never for once cheated in the relationship and that my friend has been the one cheating on several occasions ( which she sent a message between my friend and a girl as evidence).
I really didn't know my very own friend was cheating, he claimed to love this girl in question and he still had the mindset of cheating and he s complaining that his GF cheated.
back to the story, the love continued till we graduated from and I lost my grandmother two days after my final paper ( may her gentle soul continue to rest in peace).
Read Also: What does it take to have a good marriage life
Grandmother was and still the closest person I cud call family, I stayed with her since the very first day I came to planet earth, she's being there for me and never made me felt the absence of my mother. so her death was a great shock to me and up till this moment I still dream of her.
The burial was successful, my GF came to console me and she spent some weeks with me of which I really appreciated her few days to my birthday and this girl did the most bizarre thing.