A scholarship comes as gifts that may be in the form of grants and as fully sponsored or partly sponsored. Everything in life has got some procedures and strategies to achieve, however the call and seal for getting tasks or the attainments of one?s focus in life also measures deep in getting a scholarship.
Enthusiasm had gone wild as students wish academic activities received could be free or reduced to a minimum and funds can be used to sort out other bills.
Read Also: Procedures to getting scholarships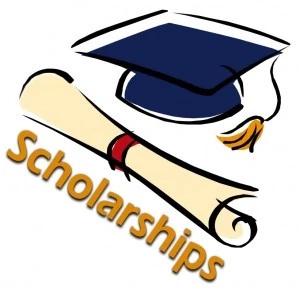 In light of this, as you have come across this post in your quest for getting procedures to not only applying for scholarships but you don't want to be left out in the selection process.
Below are highlighted procedures for you to get a scholarship. This approach has been tested and found to be of great help with 100% assurance.
Read Also: Which type of job can i do while schooling to get some money
1. Be passionate and positive about getting the scholarship
Success, they say doesn't come easy, so as getting a scholarship is, your first priority to getting this is having the right spirit for it, nothing works out without zeal, take cognizance of this as your first approach to your scholarship application.
Whatever you don't have a zeal for cannot manifest. You are advised to apply for the scholarship only when you have the zeal to start the process and complete it not getting stocked or tired of the requirements alongside the process of application.
2. Research on Institutions willing to offer scholarship
This comes as our number Two-step and procedures for scholarship applications, after getting and building up the zeal for scholarship application, you can proceed on searching and researching on Schools that offer your courses and are willing to offer either partially funded or fully sponsored scholarship to you either as an International student or Home country student.
Read Also: Why do we go to school
You can get this from federal agencies, state government agencies, local government agencies, scholarship archives, libraries, past journals, academic websites, etc or with the help of search engines like google among others.
3. Scrutinize their eligibility criteria for the scholarship
This comes as the third process and procedure to securing a scholarship it involves your personal efforts to confirm if you actually meet up with the criteria as highlighted in your result from step 2 above.
This involves looking deep into countries, age, academic qualifications, geographical location, among others. This is another major factor to bear in mind when planning to apply for a scholarship as submitting all applications either online or Post office mail does not worth it as thousands or millions of applications are received and sieved, however, getting this sorted out gives you an edge above others that might not qualify for it despite having good certificates and grades.
Read Also: What is your definition of education
4. Find out applications requirements (How to)
This and step four above are synonymous in nature and depict that you should endeavor to check what the scholarship you intend applying for requires of you. Mostly it contains your Bio-data information and academic qualifications among others.
Getting to understand this goes a long way in assisting you to get placed ahead of millions of applicants who are competing with you for the slot. Adhering to instructions of applications goes a long way in determining how close you are to getting the scholarship.
5. Application
This comes as the final leg of your procedures to scholarship applications as having fulfilled all the steps promptly highlighted above, you can proceed on submitting your application following due review on information supplied, it involves crossing all T's and dotting all I's.
Read Also: Best university in world
After the final checking of all information and you are convinced enough, you submit applications that may be online submissions or through mail to their office directly. NB: All applications might emanate from Individuals, Schools, NGO's, or Government-sponsored programs. Whichever or wherever the scholarship is coming from, follow keenly the procedures stated above, success is yours.
👉 Relocate to Canada Today!
Live, Study and Work in Canada. No Payment is Required! Hurry Now click here to Apply >> Immigrate to Canada