Are you looking for Frigidaire 5000 btu window air conditioner manual? If yes, search no more. Download complete Frigidaire FFRA0511R1 Manual here. See the Frigidaire FFRA0511R1 Installation guide and instructions here.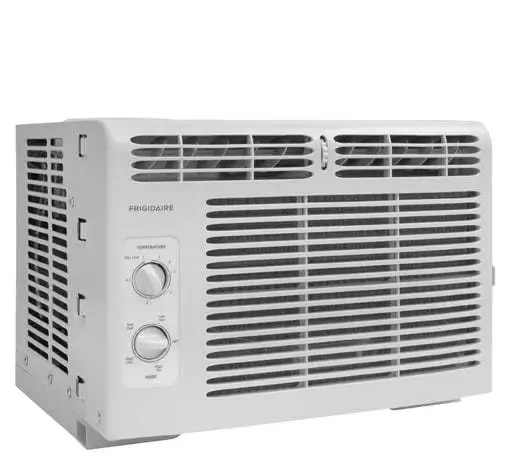 Frigidaire FFRA0511R1 is a window-mounted mini-compact air conditioner with mechanical controls. The dimensions are 15 x 16 x 12 inche. 
See More: Frigidaire FFRA0511R1 Price in USA, Specs and Review
This manual provides specific operating instructions for your model. Use the room air conditioner only as
instructed in this USE & CARE MANUAL. These instructions are not meant to cover every possible condition and situation that may occur. Common sense and caution must be practiced when installing, operating, and maintaining any appliance.
How to Download Frigidaire FFRA0511R1 Manual in PDF

Visit this website with a supported browser ( for best experience, use Chrome)
You will need to have a pdf reader on your device to view the manual
Click the link below to download the manual in your language
Frigidaire FFRA0511R1 Manual – English
Frigidaire FFRA0511R1 Manual – Français
Frigidaire FFRA0511R1 Manual – Español
Frigidaire FFRA0511R1 Installation Guide PDF
Visit this website with a supported browser ( for best experience, use Chrome)
You will need to have a pdf reader on your device to view the manual
Click the link below to download the manual in your language
Frigidaire Installation Guide –  English
Frigidaire Installation Guide –  Français
Frigidaire Installation Guide –  Español
Features of Frigidaire FFRA0511R1

air conditioner



5,000 BTU mini-compact air conditioner for window-mounted installation uses standard 115V electrical outlet (Window mounting kit included)

Quickly cools a room up to 150 sq. ft. with dehumidification up to 1.1 pints per hour

Mechanical rotary controls, 2 cool speeds, 2 fan speeds, and 2-way air direction

Low power start-up, quiet operation and effortless restart

Energy Efficiency Ratio (EER): 11.1, Measures: 16-Inches W x 15-1/4-Inches D x 12-Inches H