Irma Looting News – One teen was shot by a South Florida deputy and another is in custody after they burglarized a home during Hurricane Irma Sunday morning, while suspected looters were arrested in Miami-Dade and Broward, authorities said.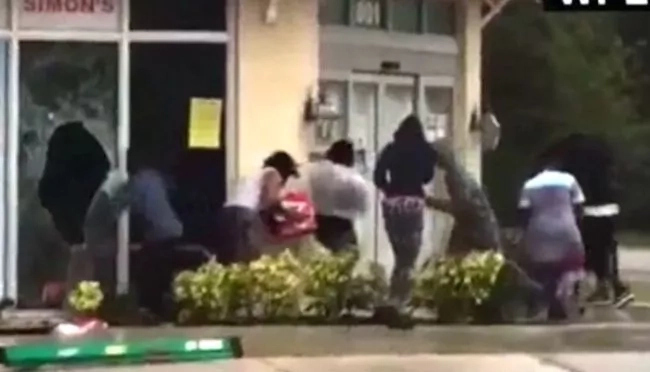 The deputy-involved shooting happened around 3 a.m. at a home in the 2500 block of Monterey Court, Broward Sheriff's Office officials said.
Officials said deputies responded to the house after the homeowners, who were out of town, reported that their surveillance system captured the burglars inside their home.
At least one deputy opened fire on the 17-year-old suspect outside the home. He was taken to Broward Health Medical Center with non-life threatening injuries, while his accomplice was taken into custody without incident, officials said.
The special weapons and tactics team also responded and cleared the property, officials said. The deputy wasn't injured and the Florida Department of Law Enforcement were investigating the shooting.
In Miami, an NBC 6 reporter saw an organized group of at least a dozen suspected looters at a store in Midtown loading up boxes of shoes and clothing into cars. Police showed up about an hour after the looting started and took at least two people into custody. Hours later, Miami Police Department tweeted a photo showing at least 10 people in custody for the alleged looting.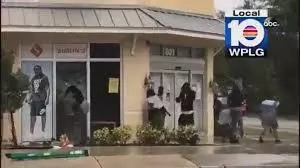 In Hialeah Gardens, police responded to a reports of looting at a Walmart, a source confirmed to NBC 6. It's unclear if any arrests were made.
Miami-Dade County Police Department said it arrested as many as 28 people for looting during the storm.
Most Popular: Meet the new Miss America 2018 – Cara Mund (PHOTOS)
Meanwhile, Fort Lauderdale police officials said nine people were arrested while looting a CashAmerica Pawn and a Simon's shop on W. Sunrise Boulevard. The suspects were charged with Burglary during a Natural Disaster.
"Going to prison over a pair of sneakers is a fairly bad life choice," Fort Lauderdale Police Chief Rick Maglione said in a statement. "Stay home and look after your loved ones and be thankful they are all safe."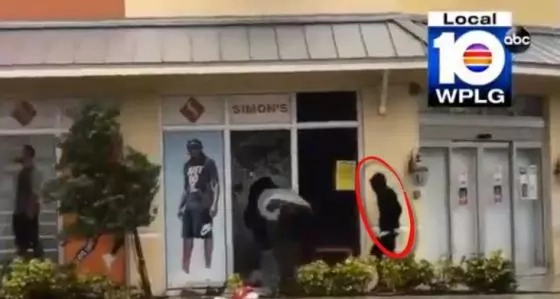 Pembroke Pines police also said they were on alert for looters trying to take advantage of the storm.
Hurricane Irma, made landfall in the Florida Keys at 9:10 a.m. Sunday as a Category 5 storm and remained an "extremely dangerous" Category 2 storm into the afternoon while marching up the coast.
Source: MiamiMBC
👉 Relocate to Canada Today!
Live, Study and Work in Canada. No Payment is Required! Hurry Now click here to Apply >> Immigrate to Canada