THE STRUGGLE)
PROLOGUE
Korede is with his girlfriend Bella. Bella reveals to Korede that she is pregnant for him. Korede is surprised but he assures her of his support. But Bella is scared because Korede's parents are not in support of their relationship. Korede said he will convince them.
Read Also: What type of books can you recommend for some to read in this lockdown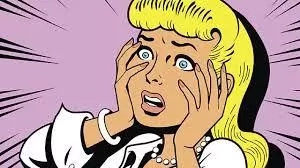 ACT 1
SCENE 1
Korede goes home to tell his parents about Bella's pregnancy and about his loves for her. Korede's dad goes very mad because of Bella's family background. Korede asks him the reason, but he didn't mention but claims Korede can't marry Bella. He wants him to break the relationship. Korede flares up and leaves angrily
SCENE 2
Bella's father receives Korede with fanfare and celebration. He celebrates that Bella has finally brought a man home. He makes him comfortable and places some of his investments in his care.
Read Also: Can a story of 100 words be written about hunting
SCENE 3
Korede's mum is displeased about the broken relationship between his husband and their son. She speaks to her husband but he still maintain his stance claiming that he can't have any of his family members relate with Bella's family. He tells his wife to talk to their son.
SCENE 4
In a restaurant, Korede's mum pleads with him to come back home and apologize to his father. She says she is not pleased with him and his actions. She advises him to seek his father's good side again. She advises him to come with gifts to beg him
ACT 2
SCENE 1
Korede and Bella comes to beg his parents. They meet the mum in the parlour. She is not pleased seeing Bella in the house. She expects Korede to come alone. Korede claims his father must begin to accept what he wants and likes. The father enters. On seeing Bella, he moves towards her to attack, but Korede protects her. Korede angrily leaves the house with Bella.
SCENE TWO
Bella's father is on stage. Korede comes in to apologize concerning the actions of his dad towards Bella. Bella's father, not agreeing, reads out a threat letter written by Korede's father to Bella.
Read Also: What is the name of the first novel you read?
Bella's dad is not happy. He tells Korede he is travelling and that when he comes back he will know what they will do. He leaves Korede to be in charge till he comes back.
SCENE 3
Korede is with Bella at home. The pregnancy is becoming obvious. They go mushy and they begin to predict the baby's gender . they also speak concerning their marriage
SCENE 4
Bella is having a phone call with his dad. As she drop the call, some hired beaters comes in and begins to beat her. But they reveal that the operation was only to beat her.
They leave but warns her before leaving. She moves to pick her phone to call Korede telling her that she is dying. Korede comes and takes her to the hospital
SCENE 5
Korede confronts his dad about Bella's beating. His father could not deny it. He only claims that it is for his own good. He tries to attack his dad but the bodyguards stops him. He shouts that he will marry Bella and there is nothing his father will do about it. He storms out of the house.
SCENE 6
Bella is in the hospital. Korede speaks to the doctor who says that Bella will still need to be under hospital care because she has a fracture on her head which is already affecting her brain. Bella's father calls Korede concerning Bella's health. He says he will be returning soon.
Read Also: Is magic real
korede's mum visits him in the hospital. They do mother and son talk. She tries to convince him to accept his father's wish but he refuses. The doctor comes in to tell them to leave the rooms because their voice is hindering Bella from resting.
ACT 3
SCENE 1
Bella's father returns. He gets angry at Korede concerning his daughter's treatment. Korede begs him. Bella's father explains how he has been nice and generous to Korede.
He tells him that it is high time he married Bella. Korede seems reluctant. But Bella's father claim he can't continue like this and that he needs to be a responsible man. He promises him more entitlement after the wedding. He agrees.
SCENE 2
Bella meets his father and they talk. He thanks his father for being so nice to Korede since he came to stay with them. The father also thank her for being a caring wife too and also a cooperating daughter.
He tells her that Korede has agreed to marry her and that this is the best time to show how caring she is to him. They talk and leave the stage.
SCENE 3
Korede is walking back home carrying some supermarket stuff. The mum accosts him on the road to tell him that his father wants to see him in two days time (the day of the wedding).
He says he can't come that he has a very important thing to do on that day. The mum begs him. He insists he will come the following day. He walks out on the mum.
Read Also: The novel prove in my life with blight process
SCENE 4
Wedding day: We see fanfare and celebration. Everybody is happy. Bella's father and his friends are happy. Bella's father friend (who acts like a Pastor) calls Korede to come and take the vow.
The vow is that he should say that he won't have anything to do with his parents again after this marriage. He takes the vow and Bella takes hers too. Bella's father announces that he is giving Korede more of his properties and investment. The celebration continues…
👉 Relocate to Canada Today!
Live, Study and Work in Canada. No Payment is Required! Hurry Now click here to Apply >> Immigrate to Canada