NIGERIA ECONOMY: CIRCUMSTANCES AND OPPORTUNITIES, BETTER ECONOMY AND RESPONSIBILITIES
The Nigerian economy is at a state of emergency, the rate at which it goes downhill is alarming especially the last 4 years. The standard of living has deteriorated and GDP GROWTH has fallen.
Manpower is at a rise but no Job. The percentage of skilled labour who are unemployed is higher than their employed counterparts. The inflation rate has skyrocket, buying power has reduced. The common man can hardly boast of 3 square meal per day.
Read Also: When likely Nigeria government repoen the economy general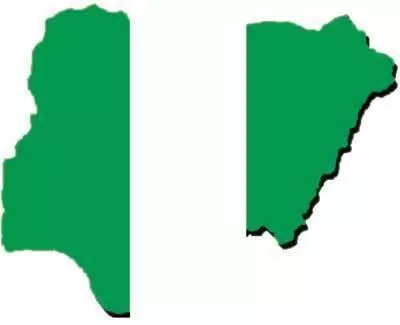 Insecurity has also proven to be a major detriment to our Economy. Who would want to invest in a country where your safety is not guaranteed to talk more about your investments.
Where is the infrastructure? You ask; None is the basic answer. An average Nigeria provides almost everything he needs to embark on a business and most give up on the long haul because what the government should necessarily provide for its citizens is unavailable. The society reeks of decay and this affects the general outcome of our economy.
The healthcare sector is not left out, Doctors are not paid and those with the means opt out of Nigeria to other countries with better working conditions.
Read Also: What are the influence of industrialization on the Nigeria economy?
WHAT CAN BE DONE?
The manpower both skilled and unskilled with proper motivation, inspiration and government backup can go a long way to upgrade the economy.
Healthcare sector should be paid their dues as at when due, civil servants need their salary to be paid on time to avoid idleness and lack of productivity in their various sectors
The government should reduce their salaries cos what is allocated to a senator can feed half of the nation.
Basic amenities should be provided for the masses, the Recreation centre is a necessity for a happy soul is more productive.
OPPORTUNITIES IN NIGERIA ECONOMY
Technology
The advance in technology can never be overstated, and this venture is highly untapped in Nigeria. There is the solar system for electricity, Apps on phones eg Maps for direction, for savings, for banking, game apps, online TV to name a few.
The banking sector is not left out because, ATM now dispense cash, money can be transferred without visiting your bank.
All it takes is for an innovative mind to think how to use technology to solve a problem which would, in turn, bring about a revolution and a means of livelihood is birthed.
Read Also: Access your impact of the Corona virus on the Nigeria economy
Agriculture
this used to be a major source of economic growth and development in Nigeria before the oil boom. However young people have started indulging in agriculture through farming, fishing, livestock.
Small businesses produce to export by smoking their fishes, livestock and sending abroad. Beans are milled to flour and exported, Pap is now produced and dried so it last longer and exported.
The agricultural sector has so much innovative mind re-branding how things are done in that sector thereby improving our economy
Manufacturing
There is a great increase in the number of small and big businesses that are producing for local consumption in different sector of the economy.
We have manufacturers of hair care and body care range, shoes and bags, toiletries, textiles, Phone accessories, automobile. This business has thrived despite some harsh policies and bad working environment.
Food and beverage; This sector of the economy has both the big and small entrepreneurs vested in it. Some produce at large scale depending on capital, equipment, manpower and demand for their products.
The likes of Nestle, PZ Industries, Coca-Cola have major markets in this sector. The small business found here produce small scale and goods that don't have long shelf life examples are kunu, zobo, buns and finger foods.
Services
The service-based businesses are on the rise in Nigeria, with most leaning towards technical skills.examples are the digital marketers, robotics, consultants, Social media Influencing of brands.
This sector also has a logistics company, freelancers and so on. Service-based businesses are thriving and gaining grounds in the economy of Nigeria.
Read Also: What is Nigeria doing to resuscitate her economy?
Entertainment
The entertainment industry is a multimedia industry which can be exported. The movies, music, arts, dancing are all making waves in Nigeria and being pursued as a career in Nigeria. Social media has also made it easy for people to launch their careers through YouTube, Instagram and steadily build it to affluence
REAL ESTATE
Development of lands and property
There are so many opportunities in Nigeria, being able to execute such ideas and nurture it to reality is an added advantage.
With the downward plunge in our economy, the next question is HOW CAN WE BETTER OUR ECONOMY; It's no doubt that we have a long way to go to build our economy.
The government of Nigeria has to put laws that would protect small and medium businesses.
provide infrastructures and amenities to aid entrepreneurs like good roads, constant power supply, Security which is of paramount importance.
Young people should also put on their thinking cap and not depend totally on the government. They can form partnerships, monetize their skills, start small and grow should be the key.
Wastages should be reduced and productivity and capacity increased.
Heavy dependence on foreign and imported goods should be reduced to the minimum and export encouraged.
Nigerians should buy made in Nigeria goods and keep the money within the economy.
Elites and the government of Nigeria should stop going for medical treatment abroad, that money spent there should be used to upgrade health care services to standard.
As Nigerian citizens we are responsible to an extent to the economy of Nigeria, nobody can love a country more than its citizens and we must do our part to ensure that our economy grows and standard of living increase. we can fulfil our responsibility to Nigeria by
Recycling our waste
Preventing pollution
Keeping the environment clean, this has caused a major risk to wildlife; some of this plastic get deposited in the belle of whales and some die from it and washed ashore so many deaths of animals can be linked to this.
Read Also: What are the different types of tumor?
Don't tamper with infrastructures by stealing or damaging it
Learn a skill and monetize it
You must not own a business investment can be a way to actually grow your income.
We owe ourselves a better Nigeria and most work hand in hand with the government to achieve this.
👉 Relocate to Canada Today!
Live, Study and Work in Canada. No Payment is Required! Hurry Now click here to Apply >> Immigrate to Canada