Resumption Date For Schools In Nigeria
Due to the recent Corona Virus Pandemic outbreak in the world and the eventual lockdown in Lagos state; schools were asked to shut down indefinitely.
The resumption date for schools in Nigeria has not been announced. However, some schools have decided to resume the third term online.
Read Also: Please what caused Coronavirus?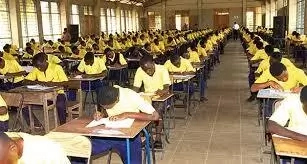 According to the state Commissioner for Education, Mrs. Folasade Adefisayo, "The attention of the Lagos State Ministry of Education has been drawn to the plans by some private schools in the state to resume academic activities for the third term of the 2019/20 session by online teaching.
"The Ministry wishes to state categorically that all schools in Lagos State remain closed and have not yet been opened for the third term.
Plans are also underway to ensure that our children in public schools are able to complete their term whenever the lockdown is lifted."
She also appealed to the proprietors to persevere and adopt the online teaching strategy to keep their students busy while staying at home to avoid contracting COVID-19.
Read Also: What is your definition of education
Back to school Lagos, resumption date
The Different Online Learning Strategies for Nigerian Students
Online learning is being adopted around the world as an effective way to ensure that children continue to learn.
For Lagos state, however, online learning is not a substitute for the academic third term. It is only supposed to be a strategy to keep students busy while they are at home.
Different schools have chosen to adopt different online learning strategies. While some schools are adhering to the instructions of the Lagos State Commissioner of Education; others have decided to commence their third term online and this has presented a lot of challenges for parents.
Challenges
LagosMums put up an opinion poll on Twitter asking if schools offered any discount on fees this term for online learning. See the feedback below, the majority of schools did not offer any form of discount.
Some parents are not earning during this lockdown. In addition to that, others don't have the required gadgets and infrastructure like laptops, good or affordable internet connection and constant power supply, to enable their wards to learn effectively online.
Read Also: Physical health education deals with what??
All of these are added expenses incurred by parents that the school fees will not cover. Parents also have to supervise online teachings to protect children from online harassment, pornography or bullying, and the occasional distraction.
Take Chrisland Schools, for example, they asked students to resume for lectures and directed their parents to pay school fees.
The school fixed April 27 for the resumption of academic activities, adding that only those, who pay fees would be allowed to attend classes.
They offered parents the option of paying the school fees in two installments of 50% each with a discount on the first installment. However, parents still feel that the management acted insensitively.
Some Solutions
1. Schools and Parents need to have a meeting and agree on the best course of action; that will be beneficial to both parties.
Moreover, considering the challenges some parents face, the online learning option (which is not a substitute for the third term) should be optional for parents who can afford it.
Read Also: What is the 6-3-3-4 system of education?
2. Parents should find what works for them
We saw a story recently on social media about a mum who lives in a place in America that does not have wi-fi access. She drives her children to a park close to her house where there is free wi-fi. Then they stay there for a while to learn and download learning materials without leaving the car,.
Think about how you can make the situation work for you and your kids. It can be that they will use your phone or laptop at a particular time every day.
3. Children can learn offline too
According to the state Commissioner for Education, Mrs. Folasade Adefisayo, the state continues to offer free teachings on various media, especially radio and television.
There are free learning resources online for children. Note that excessive screen time has its disadvantages. Here are a few learning activities to engage in offline.
Education is not only through academics. Now that we have our children at home, let us spend time teaching our children real-life skills that matter. Watch this amazing conversation between a father and son on finance and entrepreneurship! At such a young age, this boy is ready for financial life with this knowledge.
Read Also: Where can I get an education consultant?
What non-academic lessons have you been teaching your kids? Though cases of people infected with Coronavirus are still on the rise daily, President Mohammed Buhari has announced the approval of a phased and gradual easing of lockdown measures in FCT, Lagos and Ogun States effective from Monday, 4th May 2020 at 9 am. We await the state's decision on when schools will resume for the third term. In the meantime, stay safe!
👉 Relocate to Canada Today!
Live, Study and Work in Canada. No Payment is Required! Hurry Now click here to Apply >> Immigrate to Canada