According to report reaching us, the British police has made 'significant arrest' in London subway terror attack.
18-year-old man arrested Saturday in connection with terror attack on London tube. ISIS has claimed responsibility for the attack. An apparent bucket-bomb explosion rocked a London subway train Friday morning. The terror attack is the sixth in Britain this year. The blast sent 29 people to the hospital. A manhunt is underway for perpetrators, with no arrests yet. The threat level has been raised to "critical," meaning an attack is expected imminently. Witnesses described a ball of flames and a loud explosion. Police said the improvised explosive device used did not fully explode.
An 18-year-old man was arrested Saturday morning in Dover, England, in connection with Friday's London subway terror attack, which ISIS has claimed responsibility, police announced.
The man, apprehended by Kent Police in Dover's port area, was arrested under section 41 of the U.K.'s Terrorism Act, London Metropolitan Police said in a statement. The man remains in custody at a local police station. He will be transferred to a south London police station.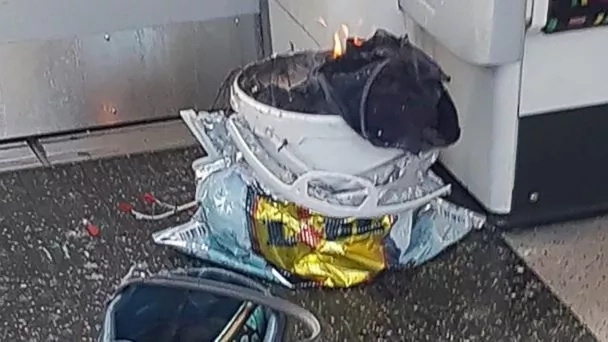 "We have made a significant arrest in our investigation this morning," Deputy Assistant Commissioner Neil Basu, Senior National Co-ordinator for Counter Terrorism Policing, said. "Although we are pleased with the progress made, this investigation continues and the threat level remains at critical."
Basu added, ""This arrest will lead to more activity from our officers. For strong investigative reasons we will not give any more details on the man we arrested at this stage."
ISIS claimed responsibility for the attack through its propaganda news agency, Amaq.
A manhunt kicked off after an apparent bucket bomb exploded on a subway train during rush hour Friday, sending a fireball through the passenger car and sending at least 29 people to the hospital, officials said.
"This is a live investigation," Assistant Commissioner for London's Metropolitan Police Service Mark Rowley said outside Scotland Yard, the police force's headquarters, shortly after the explosion occurred at the Parsons Green tube station just after 8 a.m. local time.
"There are many urgent inquiries ongoing with hundreds of detectives involved, looking at CCTV, carrying out forensic work and speaking to witnesses," Rowley, the head of national counter-terrorism policing, added.
Transit officials announced early Saturday morning that the Parsons Green station had fully reopened and "and there's good service operating on the line following yesterdays incident."
British Prime Minister Theresa May said after an emergency Cabinet meeting that the nation's threat level has been raised to "critical." The public should remain vigilant, she said.
A British government official said the incident appears to be an isolated incident.
Eyewitnesses told ABC News that the blast happened as the train pulled into the station in the affluent, mainly residential area of West London.
"I heard a loud bang and as I looked to my right, there was a flame, a fireball came through the carriage. … As the doors opened, people then began leaving the train straight away," said Martin Adams, a security manager for The Walt Disney Company who was riding in the subway car at the time. "I saw some flames coming from what I thought was a blue bag."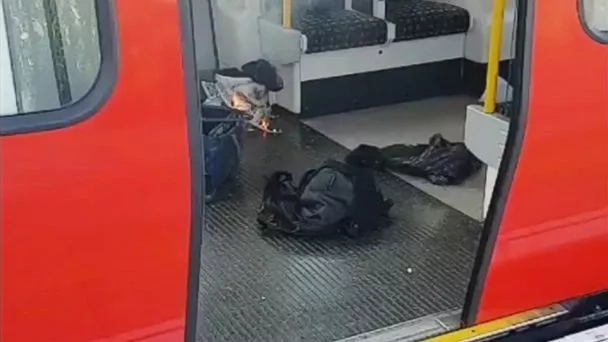 Another person who was at the Parsons Green station said she saw a number of people with what appeared to be facial burns and singed hair after the explosion.
"I saw a couple people with burns. One lady had her hair badly singed by the fire," said Sally Faulding, who witnessed the panic on the subway platform. "I also saw people injured obviously from having been stampeded on the platform because we were all running. People were falling over."
👉 Relocate to Canada Today!
Live, Study and Work in Canada. No Payment is Required! Hurry Now click here to Apply >> Immigrate to Canada