Digital Marketing Jobs in USA – Apply for the current E-Commerce Digital Marketing Lead Job Opportunity at Symplicity Corporation. See the job responsibilities, requirements and how to apply.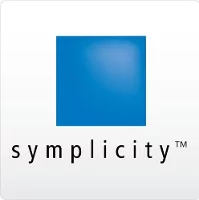 Symplicity is seeking an experienced growth lead to drive our efforts to grow our B2B e-commerce business serving employers seeking to hire students and entry-level staff.  The ideal candidate is a multi-disciplinary all-star and can bring together our product, marketing and engineering efforts to accelerate the growth of our business.
Responsibilities
Devise strategies and programs to drive traffic growth and conversion optimization of our online job posting business
Develop our internal program to track site and customer data to generate insights to increase acquisition, conversion, and retention at every touch point
Work cross-functionally to drive ideas from conception to execution and to define and analyze success metrics
Develop ideas and hypotheses to initiate and carry out experiments and iterative tests
Accomplish high-level business objectives by creating achievable plans for the team. Develop and communicate strategy with stakeholders
Work collaboratively with the product development team to test, launch, and iterate projects, tracking impact throughout the process
Assist the team with marketing automation, paid acquisition, content marketing and SEO strategies
Education and Experience
5+ years of experience in successful site growth at scale for a B2C business or for a B2B e-commerce business
Strong technical and analytical skills with meticulous attention to detail. Data should speak to you. Ability to create back-of-the-envelope business models
Considerable knowledge of analytics tracking tools including Google Analytics
E-commerce experience in user-facing features and testing
Keen sense of design and ability to assist and advise on wire concepts and prototypes
Familiarity with digital acquisition and demand generation strategies including SEO, content marketing, and SEM as well as CRM marketing strategies
Effective at multi-tasking efficiently and ability to prioritize workflow, and ability to adjust workload fluctuations in a fast paced environment
Symplicity is proud to be an equal and diverse Employer. EEO/AAP/M/F/Disabled/Veteran.
👉 Relocate to Canada Today!
Live, Study and Work in Canada. No Payment is Required! Hurry Now click here to Apply >> Immigrate to Canada