A business is defined as an organization or enterprising entity engaged in commercial, industrial, or professional activities. Businesses are often for-profit entities or non-profit organizations that operate to satisfy a charitable mission or further a social cause.
The term business also refers to the organized efforts and activities of people to supply and sell goods and services for profit. Businesses home in scale from a sole proprietorship to a world corporation.
Read Also: What is the best money making business in Nigeria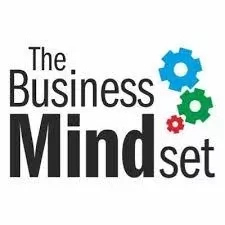 Several lines of the theory are engaged with understanding business administration including organization structure, organization theory, and strategic management.
Demonic manipulations, Hatred from friends, theft, and financial limitations could be great enemies killing your business but one of the greatest enemies killing your business is hidden quietly somewhere deep inside of you -"YOUR MINDSET".
The question you should be having in your mind right now is, how Is my mindset the greatest enemy killing my business? Follow me carefully as I demystify the mystery behind this. By definition, Your mindset is your way of thinking, an attitude towards a particular thing.
Read Also: What are the good strategic marketing plan for a business
Success is NOT all about the strategies and tactics that you learn and the skills needed to be a successful entrepreneur; although they can be confusing but are not that difficult to master if you find the right quality of materials.
Strategy and skills can be learned pretty well from anywhere, MINDSET on the other hand starts with YOU. It is possible for one to learn skills, tactics, and strategies in business, but do you know that with all these pieces of information and skills acquired, your business can still be destroyed in a moment of time if you have a bias, imbalance and unproductive Mindset toward the Business?
The mindset of failure in a business or enterprise will make you fail eventually and leave you a failure ultimately. Your mindset is your driver, period! Success and failure in business start in your mind and end with your mindset.
MAN'S mind could also be likened to a garden, which can be intelligently cultivated or allowed to run wild; but whether cultivated or neglected, it must, and will, cause.
If no useful seeds are put into it, then an abundance of useless weed seeds will fall therein, and may still produce their kind.
Just as a gardener cultivates his plot, keeping it free from weeds, and growing the flowers and fruits which he requires, so may a person tend the garden of his mind, weeding out all the wrong, useless, and unproductive thoughts, and cultivating toward perfection the flowers and fruits of right, useful, and productive thoughts.
By pursuing this process, a man sooner or later discovers that he is the master gardener of his business, the director of his enterprise.
Read Also: Discuss extensively how legal environment impacts on hotel business in Nigeria
Let me say this as I continue, that all achievements, whether in the business, intellectual, or spiritual world, are the result of definitely directed thought, are governed by the same law and are of an equivalent method; the sole difference lies within the object of attainment.
The number one primary thing you need to do in view of this is re-inventing who you are in your relationship with the business. People often talked about successful businessmen and women as those who have
extensive training on business forgetting the role of their mindset with respect to the field of the business world.
If one's mindset set doesn't support or not properly positioned with the business one does, the place of skills, tactics and strategies is on a decline down the slope and likely to succumb to failure in that business.
Your mindset is one of the most hidden contributive factors to failure in business. You must have heard of individuals that are very educated and skillful yet fail repeatedly in their businesses.
It is one thing to apply your skills in business yet quite another for you to agree to both the business and the skill you are putting in.
I know you may have a question in your mind to ask if your mindset did not agree to the business, you will not get involved in the first place, is that right? Now, the truth of the matter is this: YOUR MINDSET IS DIFFERENT FROM YOUR MIND.
You can make a decision from your mind but your mindset towards the decision might be in a parallel line or in the opposite direction to each other.
Read Also: What is the best way for getting customers for your online business??
However if your mindset is in correlation to that decision taken, there is an assurance of excellence and exploit. The negativity inscribed in your mind by that negative mindset is capable of wrecking your business so that you fail woefully and give up in the business that is supposed to be the foundation and bedrock of your breakthrough.
Please, if you have learned something from this article, kindly like, comment, share and follow for more interesting stories. Thanks.
👉 Relocate to Canada Today!
Live, Study and Work in Canada. No Payment is Required! Hurry Now click here to Apply >> Immigrate to Canada