On my way out, I overheard a young boy telling his old grandmother that the United State of America is currently the country worst hit by the COVID-19 pandemic with over 60,000 deaths.
The old woman was finding it hard to believe that the United States of all countries seems to have been overwhelmed by the virus. " America? Do you mean America? " I can't count the number of times she reiterated those words. She must have been shocked.
Read Also: What nation was bounced from the Organisation of American States in 1962?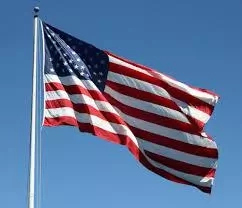 All her life, she had believed in American Exceptionalism. An idea that is taught in American schools and propagated by an American dominated international media.
Up till that moment, she had believed in the infallibility of America. At some point in our lives, we adored America, the American way of life, the American value, and American power. With the way she reacted, I think she is still finding it hard to believe that an enemy can hit her beloved America that hard.
Read Also: What kind of American series movies can I watch?
The way the United States of America won the hearts and admiration of people all over the world is a strategy that future world powers should consider studying. Here is a woman who has never been to America but believed in America whole-heartedly.
" It will never be well with China" were the next words I heard. " God will punish China " followed suit. For being the motherland of a virus that has wreaked havoc on her beloved America, this woman is unleashing the only weapon she has upon whom she thinks is an enemy of the United States.
On my way in, the woman and her grandson had been joined by others and I noticed that they were praying. After brief prayers on other prayer points, I heard this woman say " Let us pray for America".
" We pray for America oh Lord. Come to their rescue. Exalt them above their enemies, redeem them and let your light shine through them once again. Have mercy on America and heal their land "
I am not sure if this woman knows that Nigeria is set to record a thousand cases. I am not sure if she is even concerned. Whatever will happen to Nigeria, let it happen.
Read Also: Where can I get vans to rent for transportation of goods from one state to another inside Nigeria?
Here is a Nigerian who is an American Patriot. If There is something America has done right in the last half a century, media and cultural imperialism are one.
When you watch those high moments in American superhero movies and be exposed to scenes of sacrifices, loyalty, honor, and defense of the American dream, for a moment, you will be tempted to join others in saying " God Bless America"
👉 Relocate to Canada Today!
Live, Study and Work in Canada. No Payment is Required! Hurry Now click here to Apply >> Immigrate to Canada