Untold Story about health in Nigeria The controversial 2020 budget clearly indicates that the health security of the people is less concerned with the utmost concern of the government.
Many Nigerian hospitals, most especially the government's, are not a place of hope of life. Lives are carelessly lost hourly right in the hospitals due to unethical attitudes of medical staff to their patients.
Read Also: What are the health benefit of vegetables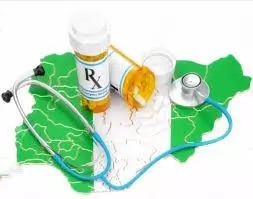 Lately, both local and international media have been trending with the news on sexually obsessed and conspicuous sex-for-grade lecturers in Nigeria's tertiary education institutions, sexually harassing students This shameful event went viral and became an appealing hoopla to the general public after a senior Nigerian lecturer in Lagos State University, Dr. Boniface Igbeneghu and a Ghanaian lecturer in the University of Ghana, Dr. Paul Kwame Butakor were captured in different scenes in an exposed sex-for-grade video broadcast live on BBC trying to sexually harass female students of their institutions.
The outcome of this astounding simultaneous investigation and exposure of this sexual indecency growing exponentially in Nigeria's tertiary institutions was an immediate sanction meted on lecturers allegedly involved in the sexual harassment and also an enactment of the Sexual Harassment in Tertiary Education Institution Bill to an Act that stipulates a 5-year-jail term and a fine of ₦5m for offenders.
While this upheaval has attracted both loss of professional careers and legal punishment to offenders in order to restore a transformative social behaviour in Nigeria's tertiary education institutions, it is grievously worrisome to both sanctity of life and human security that such transformative policies are yet to be made and implemented in Nigeria's health sector to the urgent rescue of helpless patients whose lives and health are being gambled in the hands of inhumane doctors and nurses.
Read Also: Physical health education deals with what??
Similar to the crimes of the exposed shameful sex-for-grade lecturers in the media, many medical staffs have also abandoned their statutory humanitarian service to the inordinate pursuit of pecuniary gains, giving flimsy excuses on the reason they deny patients in critical conditions of urgent medical attention.
Inside private and public health care centers in Nigeria lies manifolds of untold sorrowful and tears-dropping stories of how some patients had met their untimely death while the condition of some others worsened as a result of medical practitioners' nonchalant attitudes, unpreparedness, and unprofessionalism heavily inherent in Nigerian hospitals.
From empirical findings on the detrimental behaviour existing in Nigerian hospitals, structural violence happens to be a common social phenomenon abetting the inflation of death rate in the hospitals.
As poverty and unemployment rates increase and social welfare policies misplaced in the country, the cost of living a healthy life becomes more difficult for the poor masses.
This menace is subjecting the unhealthy poor or extremely poor people in need of medical attention to all kinds of trauma ranging from abuse to avoidable death from the hands of unethical hospital staff.
Significantly, this, reportedly, was the encounter of Mr. Jonas Omeke who was asked by hospital staff in the University Teaching Hospital of Ibadan the kind of business he does to determine his financial capability before his sick daughter would be medically attended to.
Life means nothing to many doctors and nurses in Nigeria's hospitals. Many of the resident doctors in the government hospitals spend reasonable time and pay more attention to their expensive private medical establishment outside their areas of official duty post.
On the night of, the Borno State Governor, Babagana Zulum paid unscheduled visits to some public hospitals in Maiduguri—the capital city of Borno and many resident doctors were absent on duty.
This event later resulted in the suspension of a medical director and four resident doctors in the state. A report had it that there had been rumours that patients were usually left unattended to at night by doctors, who rather engaged in private practice in the state.
Read Also: Wealth or health?
Nigerian hospitals today, profit-making precedes saving of human lives which by implication means the few minorities i.e. the elites through their political and economic influences have easy access to all medical care they need, while the majority (the poor) indirectly denied of access to medical attention in spite of hospitals everywhere.
To the few minorities, access to every medical attention, and living a healthy life is a 'right', while the majority (helpless masses) gambles their lives in between life and death.
Below are compilations of recent life and death stories from empirical findings that may authenticate the claim of structural violence in Nigeria hospitals: in a narration of an accident that led to the rotten and chopping off of her right foot, Ada, a 5-year-old girl reportedly lost her foot to structural violence at a hospital.
Her father Mr. Abuchi, in a thanksgiving service, lamented that "my daughter wouldn't have suffered the loss of her right foot if the doctor and nurses had pitied her condition and my financial constraints.
I tried every best I could to make the requested deposit of ₦70,000 but couldn't, and the hospital inconsiderably withdrew medical attention from her. I had no choice but to take her to a traditional medical centre for healing.
She spent 7 months at the native healing center but unfortunately, the wound couldn't be healed—her right foot became rotten and eventually chopped off".
In another interview with one Mrs. Adekeye Esther, a mother of two, she said "it was God that came to my rescue. After spending 5 days in the pain of child labour and suffered all kinds of instruments implanted inside my private part at a maternity center in Ojoo area of Ibadan, the nurses later referred me to Akinyele Local Government Hospital in Moniya for an immediate cesarean.
On getting to the Local Government Hospital, the nurses requested an initial deposit of N50,000 for cesarean kits but my husband and mother could not afford it because they had already exhausted the money they had on series of tests I was placed on on at the previous maternity center.
"The nurses refused to attend to me and abandoned me to sit on the hospital staircase panging and wailing in pains. The more the delay the more the risk I stood of losing my legs permanently and the life of my unborn baby. 3 hours later, one of the senior nurses said the best they could do is to refer me to the State Hospital (Adeoyo) for the surgical operation.
The state hospital should be about a 100-150km journey on a very bad and heavy traffic road. "Without offering me an ambulance for safety and immediate conveyance to the hospital, I, my mother and husband was sent out to hire a cab.
God so kind my brothers and sisters in God rushed down to the hospital to make the deposit for the operation". Right at the same Local Government Hospital in Ibadan, Oyo State Nigeria; another young mother said she was denied of an urgent cesarean after spending 3 days in child labour: she and her mother were led out of the hospital without offering her an ambulance for safe and quick conveyance to the state hospital she was later referred too.
One Mr. Uche, narrating his own ordeal, said "I lost my son at a hospital because I could not afford the money to be paid for the transfusion of blood from my body to my dying child. The doctors and nurses watched him died while they could collect the blood from my body".
Read Also: How does the COVID 19 government policies on lockdown and it effect on Nigerian populace?
It was gathered that one Ibrahim Aminu Zurni also reportedly bled to death on the floor of the Federal Medical Centre, Gusau , Zamfara State after he was stabbed multiple times on the stomach by the thugs who snatched his phone.
The Federal hospital staff allegedly refused to attend to the dying man until a police report was provided. 2 hours after the police report had been provided yet the staff refused to attend to the young man until a payment was made.
Aminu, in the helpless condition, reportedly died after bleeding for hours in the hospital. The above painful story could remind us of a similar incident that happened at about 8:30 pm where
one Mayowa Alaran, a 200 level student of Human Kinetics in the University of Ibadan passed away at the institution's health centre due to the alleged refusal of the medical team to treat him because those that brought him could not produce his clinic card.
In a brief discussion with Mrs. Joseph Oluwatoyin on her cesarean experience in a private hospital in Oshogbo, Osun State; said "It was a weird experience as the doctor singlehandedly performed a manual surgical operation on me. He placed iced blocks on both sides of my tummy to ease my pains and weakness". That was a very close dangerous attempt just to earn money.
In another situation, Mrs. Janet confessed that a medical doctor forgot and closed up surgical scissors in her belly after performing a surgical operation on her. Mrs. Diana also related the painful experience she had at a government maternity centre in Ibadan; she said: "I was abandoned by the staffs of the maternity center to wail in the pain of child labour on the floor in the maternity compound because I could not buy a bottle of kerosene and an antiseptic liquid before coming for delivery".
All these among many poignant cases provide empirical evidence of medical practitioners mandated to save lives preferring money-making than the saving of lives.
Structural violence in Nigerian hospitals is largely unreported because victims putatively believe they are at the mercy of doctors and nurses and it won't be necessary to expose their violent behaviours against them.
Lack of institution or government recognized body through which patients' complaints could be logged makes structural violence in Nigerian hospitals a complicated issue.
Structural violence in this situation implies the medical practitioners handling their core purpose with levity or in anticipation of undue pecuniary gains to the detriment of financially impaired patients.
Denial of medical attention to financially impaired patients is a disheartening, life-threatening, and murderous attempt. It is intentional violence against helpless patients to multiply their pains, inflict more harm on them, or cause their death. Health security is the right of the people and they should not be denied.
Health security should be mandated in governmental plans, while unrestricted access to medical attention in whatever situation should be a core objective of Nigerian hospitals and hospital staff.
Read Also: Does Nigerian Medical Association have recommendations for the size of sign post in establishment of hospital?
While hospital staff could be accused of violence against patients, a major factor contributing to the problem of structural violence in Nigeria's hospitals is the challenge of poor and insufficient allocation of funds to the health sector. Insufficient allocation of funds to the health sector has the potency of undermining health security.
As inflation, poverty, and unemployment rate increase, the onus falls on the government to revamp the health sector through proper funding in order to make access to health care an easy and equal opportunity.
The controversial 2020 budget clearly indicates that the health security of the people is not a matter of utmost concern of the government. In a critical analysis and breakdown of the budget, ₦5.5BN was allocated on cars for 109 Senators; ₦130BN for 469 Lawmakers.
👉 Relocate to Canada Today!
Live, Study and Work in Canada. No Payment is Required! Hurry Now click here to Apply >> Immigrate to Canada