Who is a Priest?
A man of misunderstood identity.
Read Also: Religion in Nigeria is something else true or false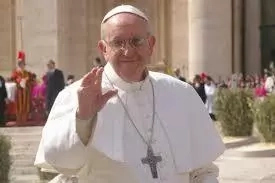 If he dresses neatly, he is a guy man. If he dresses shabbily, he is too archaic.
If he is always praying before the tabernacle, he is a monk and not a 21st-century priest. If he is never seen praying, he is a mere socialite, worldly and not a man of God.
Read Also: Discuss extensively how legal environment impacts on hotel business in Nigeria
If he is happy and jovial with people, he is a joker or a clown. If he doesn't laugh, he is a sadist.
If he is friendly with the poor, the rich call him a pauper with low self-esteem. If he is close to the rich, the poor calls him an oppressive, capitalist, and bourgeois.
If he mixes with the young, the old frowns at him, if he is always with the old, the young feel he has no youth apostolate.
If he is seen with girls and fights for women's agenda, he is a feminist and never serious with celibacy. If he hates women, he is a male chauvinist.
If his sermon is a few minutes longer than usual, he wears u out. If it's short, he hasn't bothered. If he raises his voice, he deafens you.
Read Also: How do I become a professional programmer?
If he speaks normally, you can't hear one word he says. If he is away, he is always on the road. If he stays at home, he sticks in the mud.
If he is out visiting, he never stays at home. If he is in d presbytery, he never visits his people.
If he talks about finances, he is too fond of money. If he doesn't talk about finances, no one knows what he is up to.
If he organizes functions, he's stuck in so many things. If he does not organize functions, the parish is dead. If he takes time in the confessional, he's too inquisitive. If he does not take time in the confessional, he never listens.
If he starts Mass on time, his watch must be fast. If he starts Mass a minute later, he's never on time.
If he is young, he lacks experience. If he is old, he ought to retire. And if he dies? Sure, of course, no one could ever take his place.
Read Also: I am in love with my best friend sister. Please guys your advice is needed
Who then is a Priest? NOTHING! but a mystery. May God help you, His Priest! Amen.
👉 Relocate to Canada Today!
Live, Study and Work in Canada. No Payment is Required! Hurry Now click here to Apply >> Immigrate to Canada