Apply for the current Lead Maintenance Technician Job at Andersen Corporation – Cottage Grove, Minnesota US. See the job description, requirements and how to apply.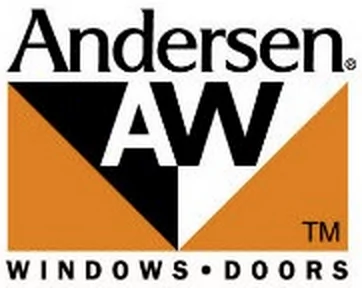 Job Position: Lead Maintenance Technician – (21844)
Job: Maintenance
Location: Cottage Grove, MN US
Description
To give work direction across all three shifts specific to value stream organization.  Train other electro-mechanical technicians across three shifts on standard work, as well as assist in development of TPM programs throughout Cottage Grove manufacturing.  Value Stream responsibilities will be in addition to maintenance, troubleshooting, and repairing of all production equipment in a timely manner to control downtime costs.
PRIMARY RESPONSIBILITIES: 
Give work direction, for assigned Value Stream, across three shifts to electro-mechanical technicians.
Attend assigned Value Stream meetings, being single point of contact for assigned Value Stream.
Accountability for PM's, projects and maintenance work done in assigned Value Stream.
Deployment of TPM objectives, including training for associates across 3 shifts.
Troubleshoot and repair all mechanical functions, mechanical drive units, industrial hydraulics and pneumatic powers, plumbing architectures, PLC's and ladder diagrams, AC and DC circuits, electrical sensors and switches, motor controls and servo controllers, safety circuits which include E-stops, light curtains, floor mats, safety relays and safety switches. PC knowledge for upgrading troubleshooting and machine functions via touch screen controls and machine operation software (including G-code & M-code Programming)
Knowledge and use of hand tools and machine shop equipment, the proper use of all test equipment used to perform all multi-trade repairs of production equipment as well as dust collection and material handling equipment (pallet lifts and fork trucks).
Evaluate equipment for any repairs, enhancements, or upgrades and complete work as needed.
Complete preventative maintenance tasks as scheduled, and document finished work.
Contact vendors, order parts, and keep inventory of replacement parts on hand for all equipment.
Machine implementation including, rigging, leveling, facilities (air, hydraulics, dust collection and safety) along with testing and modifying as needed to prepare machine for production.
Fabrication and installation of all needed fixturing, guarding and any machine parts needed. This included one or more of the following: design, layout, sheet metal work, welding, machine shop work, carpentry and painting.
Work with management to schedule and complete requested work across three shifts.
Repair of pneumatic drills and screw guns, routers, saw motors and bearing assemblies for lineal slides and spindles.
Qualifications
QUALIFICATION AND SKILL REQUIREMENTS:
Demonstrated ability to lead projects to completion attaining desired results.
Demonstrated ability to lead people to common goals.
Demonstrated ability to communicate effectively with all levels in Value Stream.
Ability to trouble shoot and resolve problems related to PLC and electromechanical aspects of manufacturing equipment.
Ability to troubleshoot electrical, mechanical, pneumatic, and hydraulic problems.
Ability to troubleshoot under pressure on all lines of production and be able to prioritize the repairs.
Ability to read prints including mechanical, fluid power, electrical and building prints.
Ability to properly use testing equipment including electrical, mechanical and fluid power.
Be able to support production by yourself and be self-motivated.
Strong communication skills
Possess excellent analytical skills, data interpretation,
Broad knowledge of PLC's and electrical principles.
Broad knowledge of hydraulics and pneumatics.
Knowledge of plumbing, machine piping, HVAC, and central dust collection.
Knowledge and use of hand, power, shop tools and equipment associated with the position.
Knowledge of safety practices such as lockout/tagout and proper use of PPE.
2 year degree or equivalent
5 years experience in related fields
Be able to work alone as well as in a team environment.
Be familiar with panel building and machine building practices and techniques.
How to Apply.
Interested applicants should click here to apply.
👉 Relocate to Canada Today!
Live, Study and Work in Canada. No Payment is Required! Hurry Now click here to Apply >> Immigrate to Canada