Why not stay production in this lockdown and get yourself a certificate of completion with online free courses Google, Udemy, Hubspot, and other online sites can give you free and great courses with certificate of completion when done.
There's no better time than now. You have to take advantage before it elapses. Normally, these courses are being paid for, but it's now free of charge even with your certificate. Google for instance gives you courses like- Google Analytics, Marketing, Content Management, and the likes.
Read Also: COVID-19 highlight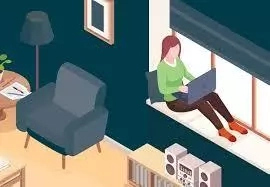 Udemy gives you similar and even more courses. Have you been thinking of how to learn music? Drums? Keyboard and the likes, Udemy is the best to stick with.
Read Also: Which state is leading the in confirmed cases of COVID19 in Nigeria
You equally have professional courses there like marketing, SEO management the likes. HUBSPOT is another great learning tool.
The great thing about all these online learning tools is that its a self paced learning. Meaning you don't have to worry about rushing. You can keep watching the lessons and always come back to it at any point in time.
If you are in search of a job, a fresh graduate, been laid off from work, or looking to get promoted, this certificate of completion and your understanding of the courses you have learned would be a very great step in the right direction for you.
Recruiters would always want to know what you have spent your free time doing so that they can trust and add you to their workforce.
Remember, no one would like to hire a lazy person. So, why not fill this blank now with free professional courses so that you don't have to be mute when the question comes to you during an interview, or perhaps you don't want your cv thrown aside whenever you apply.
Read Also: how can i become a blog
Another thing you can do with your spare time is to apply for virtual jobs that make you work from home and this can also be added to your cv. Even if such a job is a freelance, it would be very relevant to your resume.
The point I am driving at is so that you would not be idle during this lockdown and Pandemic ravaging the world presently.
Think about it as a recruiter or an HR officer, if you pick two different resumes and find a gap in one and don't find a gap in the other due to the professional courses done during this lockdown, which would you go for? Your answer is as good as mine.
Let's take advantage of this opportunity because the courses would not be free forever. This is just a way some educational bodies are trying to help during this difficult time. We should, therefore, take advantage and not let their efforts be wasted.
Read Also: Mention one of the freelancer site?
Check out the sites the courses and also tell other people so that they can enjoy and empower themselves during this lockdown. The time they say is precious and very powerful, it is something that can never be regained once lost. The time to act is now. Stay safe.
👉 Relocate to Canada Today!
Live, Study and Work in Canada. No Payment is Required! Hurry Now click here to Apply >> Immigrate to Canada