Overcoming depression during and after Coronavirus pandemic
Rallying with the ravaging global pandemic, various reactions are possible and arising from this Coronavirus pandemic.
The current situation is rare, it can lead to physical and psychological effects. In this type of context, many individuals will experience stress, anxiety, and depression reactions.
Read Also: Do you engage in relationship just to have ***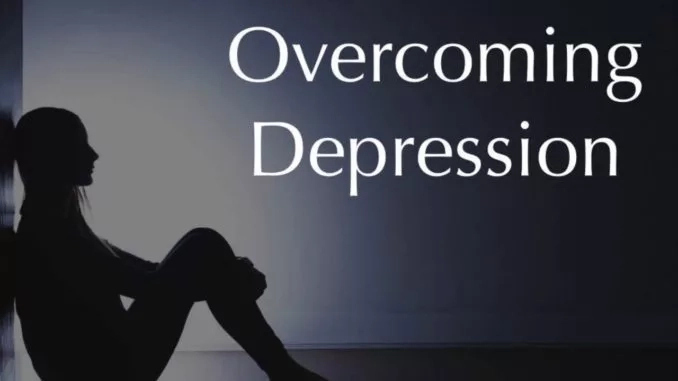 Going back to the office, many people will feel overwhelmed by events, superiors and workloads. You do your best to see these activities are eased and get the best, but when you feel like all the effort is starting to slip through the cracks or you can't just give your best.
Read Also: Who was the first dancer in the world.
Take some time to address the situation, before your to-do list gets the best of you. Unfortunately, your to-do list won't be down to zero until the day you die.
So, if you are feeling overwhelmed and aren't sure where to start, set your top priority list aside, consider these three factors below and make use of them to help you with options into a more manageable set of choices.
– CONTEXT
– TIME AVAILABLE
– RESOURCES
Anger is a basic thing one must overcome during this Coronavirus pandemic. If you live in Lagos like me you will agree that it's one thing you need to deal with.
Going through the streets or taking commercial buses in Lagos is likened to someone prepared for an event wearing a nice white shirt and discovered a little splash of oil on his shirt..!
Read Also: Which is your best action movies of all time?
Mindfulness involves paying attention to contemplating and noticing something while letting go of judgement and assumptions, regardless of a situation, whether you like or dislike, good or bad, right or wrong, don't try to change it. You must learn to take a step back in your mind and look at it objectively without evaluating it.
Learn to accept whatever situation that might come as a result of this pandemic, I am not trying to predict but it's likely to happen, many jobs will be lost, Broken homes, relationships, and even mortality.
There's a saying "Once there's Life there's Hope" build your mindset around that saying. It's never the end of you neither the end of the world, think about positivity, humble yourself, don't be afraid to start again.
Take up opportunities, don't be someone who depends solely on a particular route for your daily bread. I love using my life as an experience when writing because it gives me more push to write.
Read Also: Is Godzilla an interesting movie
Sometimes I do have the illusion of the entire world having a single route, but coming to reality I now realized why the world is like this, is because he (God) wants us to have that vast knowledge.
Build a mindset with the strength to withstand whatever situation you are faced with and develop a strategy to overcome.
👉 Relocate to Canada Today!
Live, Study and Work in Canada. No Payment is Required! Hurry Now click here to Apply >> Immigrate to Canada