International Students Scholarships applications are opened in Singapore. This scholarship offer is open to all Graduate courses in (4) four of the Singapore universities which include the Nanyang Technological University (NTU).
The Singapore University of technology and design (SUTD), Agency for Science, Technology & Research (A*STAR), and the National University of Singapore (NUS).
Read Also: Procedures to getting scholarships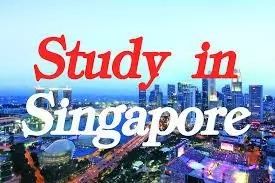 Students who possess have brilliant academic performances and are fluent in English speaking are eligible to apply for this offer of the scholarship award.
Advantages of the Singapore Scholarships (SINGA) Scholarship Stipend and other benefits
Successful students stand to get a High monthly stipend to support their living expenses in Singapore.
Read Also: University or polytechnic?
Payment of an Initial stipend of SGD 24000 which will be increased by SGD 30,000 upon clearance in the Singapore qualification test
All Winning scholars will be avail free education in any of the SINGA scholars-affiliated university
A payment of One-off settlement funding to the tune of SGD 1000 will be paid to all the SINGA scholarship awardees
This offers covers for payment of Flight allowance of SGD 1500 to any international students who win this scholarship offer.
Procedures for applying for the SINGAPORE Scholarship
Eligibility for SINGA-Scholars offer:
Applicants are to check for the required documentation of their degree of choice in the targeted university where this course is being offered.
Applicants must have a high academic performance score with adequate English spoken proficiency skills
Required Documents for applications in the Singapore Scholarships offered?
Read Also: State University in Ekiti State
Applicants are to provide copies of both the Bachelor and Master's degree certifications as applicable.
A letter of recommendation from Two professors from previous institutions must be submitted online via the SINGA Scholarship website on your behalf.
Submission of GRE, TOEFL, IELTS, SAT, and GATE are strictly optional
We advise applicants not to post their documents to SINGA scholarship council address, all application.s for the Singapore scholarship is to be received online.
In cases where you do not have a passport yet, kindly proceed with your application for SINGA award scholars offer using your Country's National Identity Card.
Procedures for Submission on the online application for Singapore Scholarship offer:
Read Also: courses to study in university
Once all documents and requirements for submission for the SINGA scholarship offer application are ready, then you can choose to submit an online application.
Kindly bear in mind that you do not need to post hard copies of your documents to the university or SINGA scholars council office. They only accept an online application.
IELTS/TOEFL and GRE are considered only as an optional certification. So, if you do not have any of these, then you can still apply for the Singapore scholarship program.
No application fee to apply for Singapore scholarships offer online
There is no age limitations to apply for SINGA scholars award offer.
You are not required to sign any bond to avail SINGA scholarship.
If the students are all outstanding then SINGA council will award this scholarship to all of them regardless of the total number of seats,
Read Also: does unilag really pay her students 15k for upkeep during this corona period
SINGA scholarship is offered in science and engineering degree course areas only
Candidates are not required to obtain an acceptance letter from any professor but if you can get it prior to submitting your online application, then this increases your chances to win the SINGA award
Submit SINGA Scholarships award online application before the deadline
The deadline to submit an online application for Singapore scholarships is January 2020.
👉 Relocate to Canada Today!
Live, Study and Work in Canada. No Payment is Required! Hurry Now click here to Apply >> Immigrate to Canada