Nicknamed 'Palillo' as a youth, Del Bosque grew up in the western city of Salamanca, he was the son of a radical socialist in an era in Spain when free speech and workers' rights were dangerous ideas.
Del Bosque was a cool and calm character since his childhood, always looking to get away from the limelight. He started his professional career as a Defensive Midfielder at Plus Ultra, now named Real Madrid Castilla
After two loan spells he became a regular player in Real Madrid's first team. And he spent his entire career at Real Madrid, winning 5 League titles in the process. Soon after his retirement in 1984, he started working as a Coach in Real Madrid's youth teams.
Read Also: Who is the captain of Arsenal football club?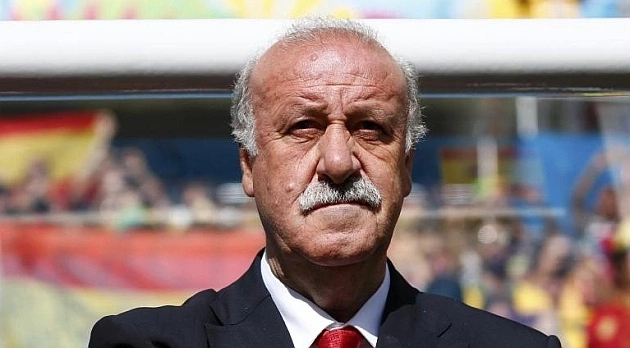 Just like a good company man, Del Basque made his way up the ladder at Real Madrid, Coaching several youth teams including Castilla, until he was made caretaker Manager first in 1994 and then in 1996.
Del Bosque was quite content, he never wanted the limelight but the limelight wanted him as just a month before the turn of the millennium he was made the permanent manager following the sacking of John Toshak.
Read Also: When is football coming back???
The team was in shambles, qualifying for the UEFA Champions League places looked difficult let alone winning the league title. But they had no idea that the savior had arrived.
The first thing Del Bosque did was to just calm the dressing room, he touched the human side of players rather than focusing on tactics. He prepared them for the UCL, the only competition they could actually win that season.
On 19 April Real Madrid traveled to Old Trafford to take on the defending champions Manchester United. On paper it was a no match, Manchester United was the better side and by a mile.
Del Bosque used 3 Centre-Backs with Helguera in a sweeper role, which essentially turned full-backs into wing-backs.
Real Madrid stunned Old Trafford as they went 3-0 up before the 50th minute. Real Madrid knocked out Manchester United in the Quarter finals, as VDB announced himself to the world.
Read Also: Pes football 2020
Real Madrid ended up winning the Champions League within the first 6 months of his reign. In total he managed Real Madrid for just 3.5 seasons, winning UCL and LaLiga twice, Super Copa, UEFA Super Cup, and Intercontinental Cup once.
On 24 June 2003, just 48 hours after Real Madrid won the LaLiga title, Vicente del Bosque was let go by the club as Perez decided against renewing his contract. In hindsight it was a huge mistake as Real Madrid wouldn't win any significant title for the next 4 years.
As soon as he left the job it seemed that a virtual one-club man like him might just prefer to sit at his home for the rest of his life. But no matter how much he tried to get away from the limelight, it tends to follow him.
In July 2008, he was appointed as the Manager of Spanish national team. He had to create a shared culture in an extremely difficult environment.
He had the difficult task of bringing the group together for a single aim, to win for Spain. There was no shortage of talent in the side but accommodating it into an XI was the problem. VDB did what he does best, he put everyone at ease.
Read Also: We don't know when football could commences again
Xavi remembers 'Vicente is the most human character I've come across in a dressing room'. Even when Iniesta scored that goal in the final of the World Cup, he did not run on the pitch or started dancing, no sign of exuberance at all.
In the trophy celebrations VDB can be seen in the background, with a suit still free of grass and stains, with a half-smile on his face, like a man just wanting to go home after a tough job.
VDB is the living definition of a Football Gentleman. Just a few months ago when Real Madrid was struggling and there was huge pressure on Zidane, MARCA asked VDB to comment on the situation and he just said 'I neither owe nor wish any harm to Real Madrid'. Words of a man who gave his whole life to the club.
Last but not the least, sometimes I come across strange opinions like World Cup 2010 was indeed won by Pep Guardiola and blah blah blah.
Some people possess short memories or perhaps they aren't even aware of the fact that Del Bosque won 2 Champion Leagues and played UCL Semifinal each time in just 3.5 years of his Coaching career at Real Madrid, its the same amount of UCL titles Guardiola has accomplished in his 12 years of Coaching so far. So put some respect on the name, Vicente Del Bosque.
Read Also: Best footballer in the world?
Del Bosque won everything there was to win and then he casually went back to his home in Salamanca away from the spotlight, just like he always wanted!
👉 Relocate to Canada Today!
Live, Study and Work in Canada. No Payment is Required! Hurry Now click here to Apply >> Immigrate to Canada