Mr. Edwards was our Landlord. He was not quite the friendly landlord. Pay your rent before or on expiry and escape his wrath. Our interactions with him were on dual prospects.
To pay our rent, and the normal passing greetings, which he seldom acknowledged. But we had to greet our landlord, at least to show respect.
Read Also: Is Cinderella story still phenomenal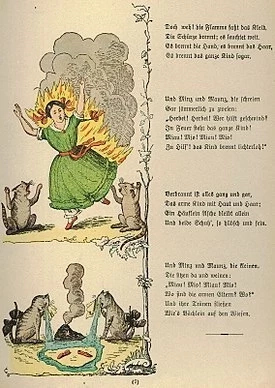 My father always had to work with tripled efforts whenever our due date approached, and by the help of the powers that be, we were able to always renew our rent.
It happened as a surprise… That year was not quite the worst year for my family. We had our rent kept. Waiting for the due date to remit it. Oh, I forgot to include in my intro. My landlord accepted only cash. He didn't have any bank account.
Two weeks to the Deal day, tragedy struck. Now my father worked in a mechanical engineering workshop…
They handled heavy-duty machines and the likes. He left for work that morning, whistling his favourite tune — 'Give thanks and Praise to the Lord, and I will feel alright' — He left in high spirits, we had no outstanding debt, and our rent was settled, or so we thought.
Read Also: Can a story of 100 words be written about hunting
Few hours to this normal return time, my mum got a distress call. My father had been involved in a mechanical accident. He had his two wrists cut off. It was really a sad day for all of us.
The money kept for our rent was used to settle the hospital bills. It wasn't even enough. After a week, my father was discharged. But as was expected, things changed drastically.
Our family wasn't in the bourgeoisie class, but we were managing well. My father's incapacitation led us down the road to becoming paupers. The next week was hell, mentally, and physically.
Our landlord had considered our plight and had given us three weeks of grace, a miracle as we thought. Because he gave no grace, whatsoever the reason. The issue then, was that the three weeks he gave us were due, and we hadn't any money, even for a part payment…
He came as expected, and all our pleas fell on deaf ears. Without much ado, he threw us out of the house.
It was at that point that my family started having the proper experience of poverty. We were rejected everywhere. People avoided us like COVID-19.
It was that bad. We had no other option than to travel back to our village, at least we had a makeshift roof over our heads there. Life was indeed unpleasant.
As the eldest child, I had to abandon all my intentions of going to school. I had to squash all my dreams of becoming a Pharmacist.
Read Also: Who Is a complete player?
I had to work with my mother, at least to put food on the table. At a point, I started climbing palm trees, cutting palm fruits for little stipends.
I was twelve, but I had as then, had the experience of a much older person… I started saving up a little money. I wanted to send my youngest sibling to school.
She should at least, have the basics of education, for communication purposes. I discussed this with my parents, and they accepted my proposal. That was how Orieoma started her primary education.
It was hell indeed, as she often was sent home for the inability to pay up her fees. We persevered.
Fortune began to smile down on my family when Orieoma was awarded a scholarship, to complete her university education. We were so happy.
It was a great milestone as far as my family was concerned.
I, too, got a job in a local oil Mill. It was one of the enviable jobs in my village then. Things started changing, we could eat two full meals per day.
Fast track to a very recent time, Orieoma was now a medical doctor. I had almost completed my part-time programme in Architecture.
Read Also: What is the difference between a script writer and a screen player
Things were almost better… Then tragedy struck.
Orieoma, my sister, our Doctor, had just gotten a car. A gift from her workplace… As she was heading home to show us her trophy, she got involved in a fatal auto crash. She died instantly. Dad and mom couldn't bear the shock. They both died of a cardiac arrest…
I and my immediate younger brother are the only ones alive, to tell the tale…
#The_End
👉 Relocate to Canada Today!
Live, Study and Work in Canada. No Payment is Required! Hurry Now click here to Apply >> Immigrate to Canada